Asia-Pacific
China
Iran
Middle East
Iran health minister urges government to ban entry of travelers from China
Iran's Minister of Health Saeed Namaki has demanded that the government prevent the entry of passengers from China amid the threat of coronavirus epidemic.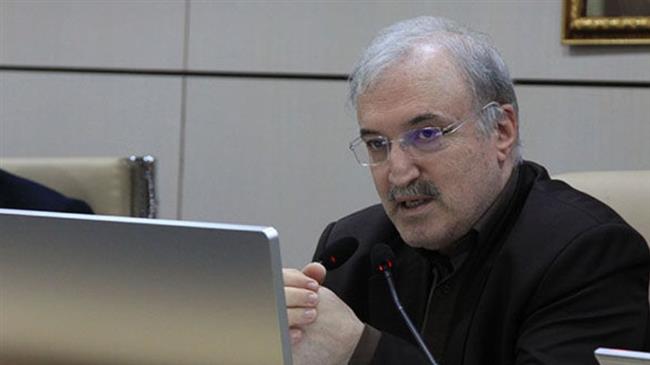 Namaki made the plea in a Persian tweet on Friday, saying he had asked Iran's First Vice President Es'haq Jahangiri in a letter "to inform the Iranian Foreign Ministry and Ministry of Roads about a halt to be put on the entry of all travelers from China (by land, sea and air) until further notice."
"All health bases at the country's ports have been on high alert since the outbreak of Corona," Namaki said.
The minister said more than 70 Iranian students residing in Wuhan, China will return home in the coming days.
They "will be attended to in a suitable place under full surveillance and care" for two weeks after arriving in Iran, he added.
Foreign Ministry spokesman Abbas Mousavi said Thursday Iran's diplomatic officials were making all-out efforts to get Iranians out of Wuhan, which is the epicenter of an ongoing epidemic of coronavirus.
"A round-the-clock effort is underway to manage various aspects of this issue and to help fellow countrymen who live in contaminated areas in China," Mousavi told reporters on Thursday.
Foreign Ministry working 24/7 to get Iranians out of virus-hit Chinese city: Spokesman The Iranian Foreign Ministry says it is making round-the-clock efforts to get Iranians out of the Chinese city of Wuhan hit by a coronavirus epidemic.
From the very early hours the virus began to spread, the Iranian embassy in Beijing established communication with Iranian students in Wuhan which contains the majority of the affected cases, he said.
Wuhan is in virtual lockdown, and nearly all flights at the city's airport have been canceled and checkpoints block the main roads leading out of town. Authorities have imposed similar lockdowns on more than 10 cities near Wuhan as part of the ongoing containment effort.
Iran says suspected coronavirus case tested negativeIranian authorities reject reports that a new Chinese coronavirus has reached the country.
The virus has so far killed 213 people and spread to at least 18 countries around the world, with the number of confirmed coronavirus cases standing at 9,809.
The World Health Organization (WHO) on Thursday declared it an international public health emergency.
Iran is a major destination for Chinese tourists visiting the Middle East.