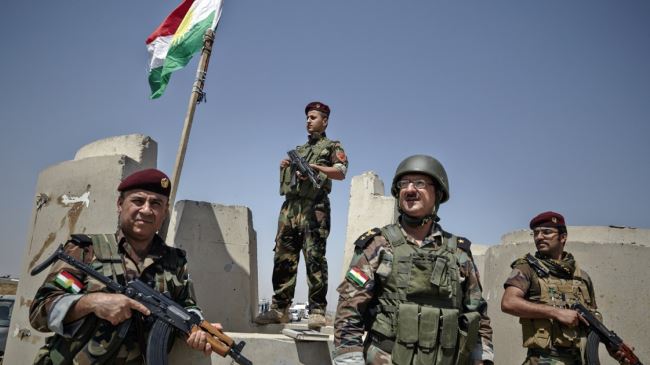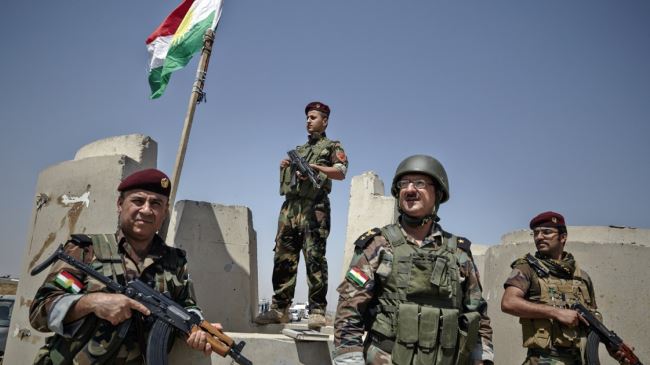 Iran's interior minister says the Islamic Republic recently helped Kurdish fighters in Iraq in their battle against the ISIL Takfiri terrorists in the Kurdistan region.
Abdolreza Rahmani Fazli said on Monday that officials of Kurdistan Regional Government (KRG) requested Iran's assistance, which included consultations and organizing Kurdish forces.
The Iranian minister said Iran's strategy led to the withdrawal of the ISIL terrorists from some Iraqi provinces they had seized.
Rahmani Fazli added that at some point, Tehran was concerned that the Takfiri militants might capture Iraq's holy cities.
At the time, Iran's President Hassan Rouhani described such a situation as the country's red line, which means there are no limits to Iran's operation to defend those cities, he said.
In June, President Rouhani said the Islamic Republic will spare no effort to protect the holy shrines in Iraq.
According to Kurdish officials, Peshmerga forces have recently managed to drive the ISIL terrorists out of the towns of Guwair and Makhmur in Iraq's northern province of Nineveh.
Last week, the Kurdish forces took one district near the eastern entrance to the Diyala town of Jalawla, 115 km (70 miles) northeast of Baghdad.
They also managed to secure the area near Iraq's Mosul dam after retaking complete control of the strategic structure from Takfiri ISIL militants.
Some Kurdish media have underscored the significant role of Iranian forces and the Iraqi army in liberating captured areas from the ISIL.
Iraq has faced turmoil caused by the ISIL in the north and west since early June. The crisis deteriorated in recent weeks, as the militants swept over new towns in the north, forcing members of the minorities out of their homes.
The ISIL terrorists have threatened all communities, including Shias, Sunnis, Kurds, Christians, Izadi Kurds and others, as they continue their atrocities in Iraq.
They have been committing heinous crimes in the areas they have taken, including the mass execution of civilians as well as Iraqi army troops and officers.