Iran
Iran HR chief slams Shaheed report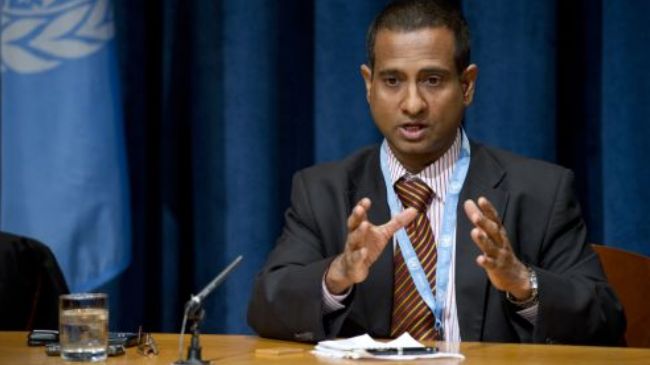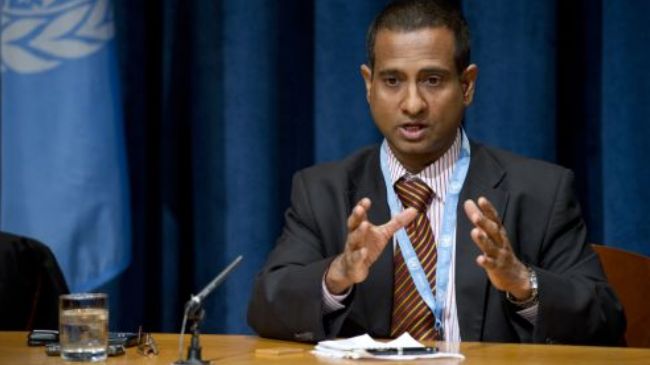 Iran says a recent report by the UN Special Rapporteur on the human rights situation in Iran, Ahmed Shaheed, is politically motivated and totally unacceptable.
The Secretary-General of Iran's High Council for Human Rights Mohammad-Javad Larijani on Tuesday criticized the report for using "a totally unacceptable methodology," describing it as "baseless."
The Iranian human rights chief noted that Ahmad Shaheed's report reeks of ignorant concerning Iran's cultural heritage, and has been compiled in collaboration with terrorist groups.
Larijani stated that there are "numerous incorrect issues" in Shaheed's report, due to "compilation of unfounded accusations."
"There are almost 2,000 accusations. Which one we should answer in a meeting? In fact, we [have] answered them [all] in detail, written answer but it doesn't matter, he [Shaheed] wants to make propaganda," Larijani added.
Secretary-general of Iran's High Council for Human Rights called Shaheed's report a propaganda theater choreographed orchestrated and funded by the US and its European allies to destabilize Iran ahead of June presidential elections.
"Iran is emerging as a major power in the region with many advancements in science and technology, so they are worried about this influential position and they pursue such unlawful and hostile actions against Iran," the Iranian official added.
In a statement issued on Saturday, Iran Foreign Ministry dismissed Shaheed's report as politically motivated, biased, and without any legal basis.
"Ahmad Shaheed's report contains repeated claims, which the Islamic Republic has dismissed several times. In addition, his claims are based on accounts by Iran's enemies, resulting in an unsubstantiated report that does not reflect the realities on the ground in the country," the statement said.
On June 17, 2011, the UN Human Rights Council, under pressure from the United States and its allies, named former Maldivian Foreign Minister Ahmed Shaheed as its human rights investigator on Iran.
Tehran insists that the appointment of a UN special rapporteur on Iran's human rights situation is a selective, politically-motivated and unacceptable move.