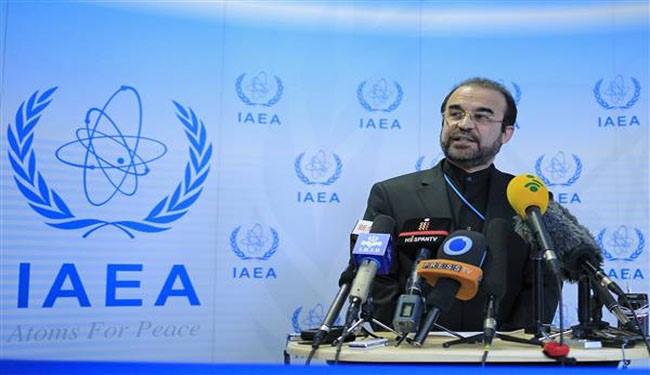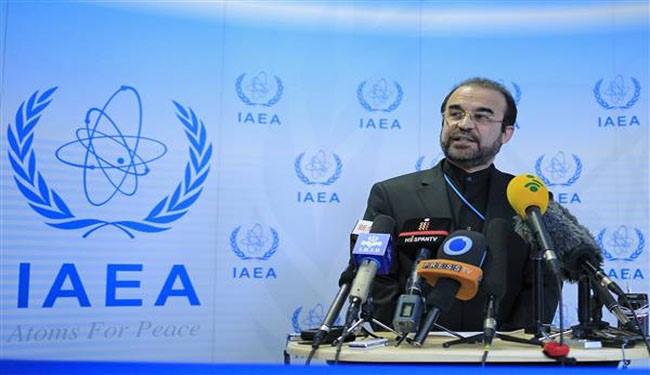 Iran and the International Atomic Energy Agency (IAEA) have resumed talks on the Islamic Republic's nuclear energy program.
Reza Najafi, Iran's ambassador to the IAEA, represented the Islamic Republic, and Tero Varjoranta, deputy IAEA director general, led the team from the UN nuclear watchdog on Saturday talks, said the source.
Saturday's meeting comes 10 days before Tehran and the world's six major powers are to start talks on a long-term accord on Iran's nuclear program.
The spokesman for Iran's Atomic Energy Organization Behrouz Kamalvandi stated on Friday that the Islamic Republic intended "to answer IAEA's questions" at the talks.
The nuclear deal between Iran and the five permanent members of the UN Security Council – Russia, China, France, Britain and the US – plus Germany was clinched in the Swiss city of Geneva on November 24, 2013.
Under the Geneva deal, which was implemented on January 20, the six countries undertook to provide Iran with some sanctions relief in exchange for Tehran agreeing to limit certain aspects of its nuclear activities during a six-month period. It was also agreed that no nuclear-related sanctions would be imposed on the country within the same timeframe.