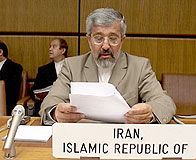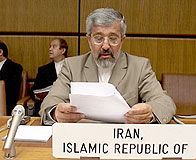 Islamic Republic of Iran's Ambassador and Permanent Representative to the International Atomic Energy Agency (IAEA) Ali Asghar Soltanieh said that the new round of talks between Iran and IAEA will be held in Vienna on Friday.
The talks will be held between Soltanieh as head of Iran's negotiating team and Herman Nackaerts who is currently IAEA's deputy director general and head of IAEA's Department of Safeguards.
Soltanieh said that the talks will be a one-day event.
IAEA in a statement announced that IAEA officials will talk to Iranian delegation within a structured framework aimed at resolving the remaining issues related to Iran's nuclear programs.