Iran
Technology
Iran Inaugurates Middle-East's Largest Water Channel Lab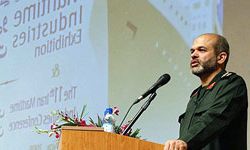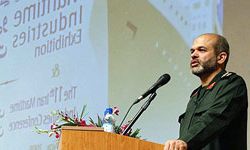 Iran on Tuesday officially launched the Middle-East's largest water channel laboratory, dubbed as Kowsar, in a ceremony attended by Defense Minister Brigadier General Ahmad Vahidi.
The project was unveiled on the occasion of the Ten-Day Dawn, celebrating the victor of the Islamic Revolution back in 1979.
Addressing the inauguration ceremony, the Iranian minister stated that the laboratory has been designed and manufactured by scientists of Malik Ashtar University of Technology and is among the 5th top laboratories in the world.
Vahidi added that the laboratory enjoys a draft gear which is 140 meters long, 7 meters wide, and 3.5 meters deep.
It enjoys the speed of 30 meters per second and possesses wave-maker system, wave simulator, exact tools for measurement, register of wave features and hydrodynamic coefficients, the minister underscored.
Vahidi continued measurements in different class would be carried out in the laboratory including resistance measurement in still and wavy waters, hydrodynamic resistance and measurement of aerodynamic coefficient for surface and subsurface flotillas.
During the last few days, Iran unveiled several achievements in defensive and technological fields.