Iran
Iran indicts 18 US officials over crimes: Judiciary spokesman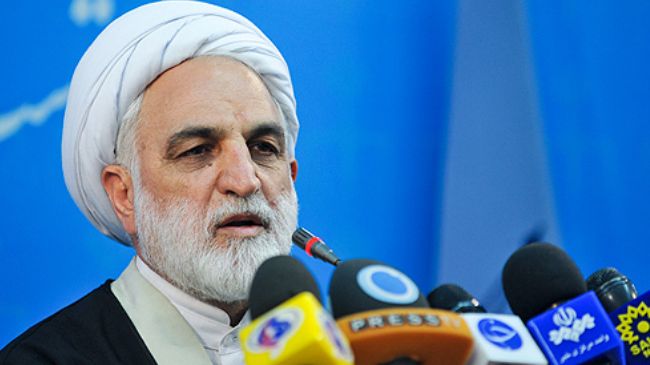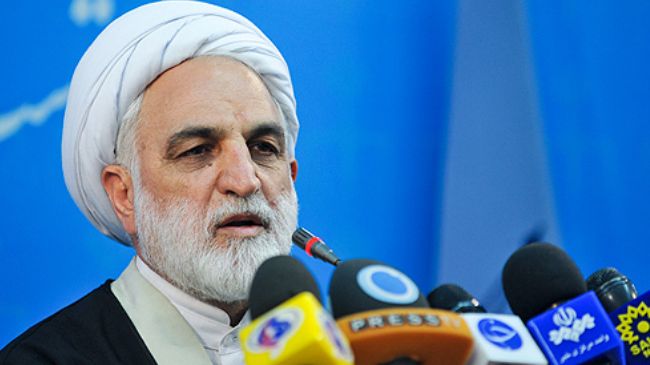 Iran's Prosecutor General and Judiciary Spokesman Gholam-Hossein Mohseni-Ejei says Tehran has issued indictments for 18 American officials for involvement in Washington's crimes against the Islamic Republic.
Speaking at a Monday press conference, Mohseni-Ejei noted that before and after the 1979 Islamic Revolution, the US has directly and indirectly committed myriad crimes against Iran, and many terrorist activities and coups have been carried out through direct or indirect involvement of Washington.
"In this regard, indictments have been issued for a number of US officials, including some CIA officials, and have been sent to Tehran Justice Department to be pursued according to regulations," he added.
Mohseni-Ejei also noted that Iran Judiciary plans to issue separate indictments for a number of Israeli officials.
Since 2009, five Iranian nuclear scientists have become targets of Western-sponsored terrorist attacks, which have killed four of them.
Iran has also been under illegal US and European Union sanctions over its nuclear energy program, which aim to prevent other countries from buying Iranian oil or doing transaction with its central bank.