Indonesia
Iran, Indonesia sign $3b refinery agreement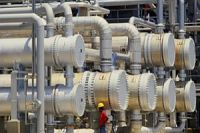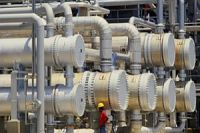 An Iranian and an Indonesian company have signed a three-billion-dollar agreement for the construction of a refinery in Indonesia.
According to the reports, the agreement was signed on Tuesday between Iranian oil firm Nakhle Barani Pardis and Indonesia's PT Kreasindo for the 300,000 barrels-per-day (bpd) treatment facility.
Nakhle Barani Pardis has reportedly accepted to finance 30 percent of the refinery which is planned to be built at Banten or another location in West Java.
The project is set to start next year and will take an estimated three years to complete.
Kreasindo President Rudy Radjab said: "All of the products will be exported."
Mahendra Siregar, chief of Indonesia's Investment Coordinating Board, said, "The international world needs a strong Iran, a growing Iran and an Iran that has a developed economy."
He said Indonesia is looking for "good opportunities" in the future, adding that the state-run energy firm Pertamina is ready for investment in Iran.
Indonesia's current one-million-bpd refining capacity meets only two-thirds of its demand.
Iran-Indonesia trade exchanges totaled USD 1.26 billion in 2012, five times higher than in 2002, according to official figures from Indonesia's Trade Ministry.
Last month, Iran's Research Institute of Petroleum Industry (RIPI) held talks with Indonesian officials over the revival of the Southeast Asian country's depleted oil wells.