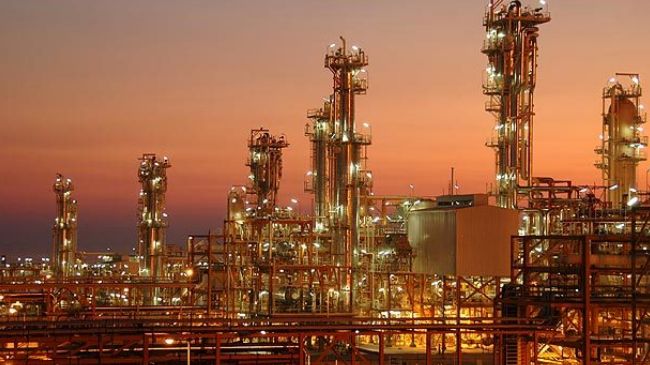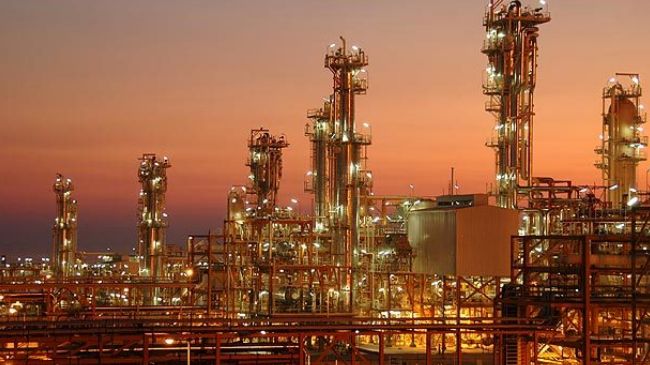 Iran and Oman have signed a contract under which the Islamic Republic will supply the Persian Gulf state with 10 billion cubic meters of natural gas per year.
The agreement was sealed on Wednesday during the visit by Iranian President Hassan Rouhani to Muscat, IRNA reported.
Speaking to reporters on the sidelines of the signing ceremony, Iranian Oil Minister Bijan Namdar Zanganeh said the gas will be pumped through a pipeline that will run all the way from the southern Iranian province of Hormuzgan to Oman's Sohar port where it will join the nation's domestic natural gas network.
The project is expected to come on stream within three years, he said.
"This is the first time we are entering Oman's retail market. Unlike other contracts, we haven't agreed on a price with the (Omani) authorities, and it was decided that we enter the retail market," the oil minister underlined.
Oman will use some of the gas for its domestic consumption but part of the gas may be exported to neighboring countries through a joint marketing company, he said.
The pipeline and related infrastructure, estimated at around USD1 billion, will be entirely funded by Oman, said Zangeneh, adding that the payback for Oman will come through revenues generated from the sale of the gas.
The Iranian oil minister further said the gas will come from Iran's giant South Pars gas field, adding that the pipeline would branch off one planned to export gas to Pakistan.
Earlier in November 2013, Zanganeh said that Oman will be the Islamic Republic's marketing center for selling gas in the region.
The deal comes out of a 60-billion-dollar agreement between the two countries in August 2013, under which Iran will be delivering gas to the Persian Gulf state for 25 years.
Iran, which sits on the world's second largest natural gas reserves after Russia, has been trying to enhance its gas production by increasing foreign and domestic investment, especially in its South Pars gas field.