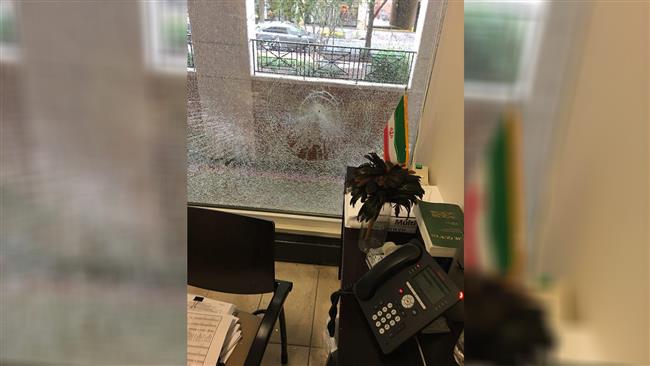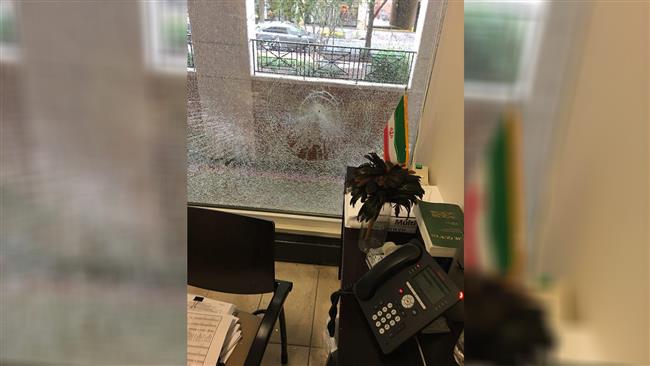 The office of the Interests Section of the Islamic Republic of Iran has been attacked in Washington hours after US President Donald Trump's vicious speech against the country.
Unknown assailants attacked the Iranian diplomatic office with rocks and an air gun in the early hours of Saturday, IRNA reported.
The office's head, Mehdi Atefat, said windows were broken and some bullets had penetrated into the building.
Some slogans were also written on the building's walls. Atefat said the trail of newly-emerging cults hostile to the Islamic Republic could be seen in the graffiti.
The US president announced his review of the United States' policy on Iran on Friday, in which he said he would not certify Iran's nuclear deal, known as the Joint Comprehensive Plan of Action (JCPOA), with the US, Britain, France, Russia, China and Germany.
Apart from his refusal to certify the JCPOA, Trump also warned that he might ultimately terminate the deal, in defiance of other world powers and undermining a landmark victory of multilateral diplomacy.
US President Donald Trump has refused to certify the Iran nuclear agreement.
While Trump did not pull Washington out of the nuclear deal, he gave the US Congress 60 days to decide whether to reimpose economic sanctions against Tehran that were lifted under the pact. Reimposing sanctions would put the US at odds with other signatories to the accord and the European Union.