Iran
Iran invites IAEA to visit Arak heavy-water plant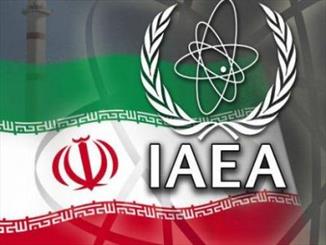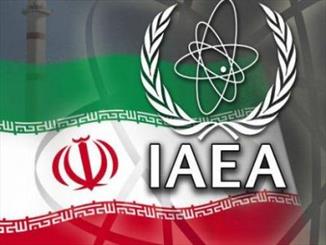 Iran has invited the International Atomic Energy Agency to visit the Arak heavy-water production plant on December 8, IAEA Director General Yukiya Amano said on Thursday, CNN reported.
The announcement came after Iran and world powers reached a historic deal on November 25, according to which Tehran will offer some concessions in exchange for limited relief from the sanctions imposed on the country.
"We have not yet answered, but it is for sure that we'll do this activity," he told reporters in Vienna, Austria. "We will visit the site, we will do our necessary activities and we will report the facts to the Board of Governors," Amano said.
But, he added, "I'm not in a position to share the details of the activities — this is a part of the safeguard activities, verification activities."
Amano also said that it would probably need more money to verify the implementation of the landmark nuclear deal between Iran and six world powers, and it would take some time to prepare for the task, Reuters reported.
The IAEA can mobilize expertise and staff from within the organization for an increased workload in checking whether Iran is complying with the interim accord with the major powers on its nuclear program, he said.
But its budget is very tight, he added. "Naturally this requires a significant amount of money and manpower… I don't think we can cover everything by our own budget."
The Arak facility produces heavy water intended for use in a nearby research reactor that is under construction.
The IAEA will need to expand monitoring of Iran's uranium enrichment plants and other sites under the November 24 breakthrough deal reached after marathon talks between Iran and the United States, Russia, China, France, Germany, and Britain.
The IAEA was studying how to put into practice the agreement with respect to its inspectors' role in checking compliance and this would take "some time," Amano said, adding it was a complicated task that needed proper preparations.
"This (analysis) will include the implications for funding and staffing," he separately told the IAEA's 35-nation board.
About 10 percent of its annual 121-million-euro ($164 million) budget for inspections is already devoted to Iran. The agency has two to four staff in Iran virtually every day of the year, with some 20 dedicated to inspector activity there.
Under the Geneva interim accord, there will be "significant extra work and they will require extra resources to do it," a Western envoy said, with "the extremely complex and difficult implementation" expected to start in January.
After years of confrontation, the nuclear deal underlined a thaw in relations between Iran and the West after the election of Hassan Rouhani as Iran's president on a pledge to win relief from sanctions.
"The IAEA inspectors are able to give an early warning if Iran does not comply at these locations with its undertakings," former IAEA chief inspector Olli Heinonen said. "In verification work, the devil is in the detail."
The IAEA's visit in 10 days' time to the heavy water production plant near the town of Arak is part of a separate agreement signed this month between the UN agency and Iran.
Iran agreed on November 11 to grant access to this site and to a uranium mine within three months.