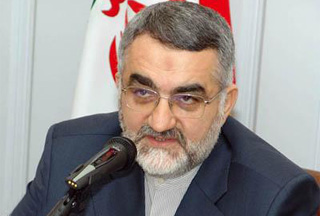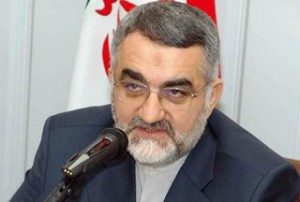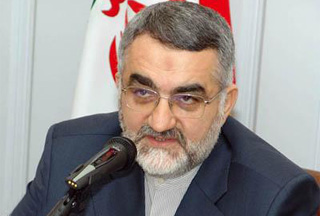 A senior Iranian lawmaker has called on other countries to take advantage of the "opportunity" to invest in the construction of new nuclear power plants in Iran.
"Launching the Bushehr nuclear power plant is a suitable opportunity for investment of other countries in the construction of (nuclear power) stations in Iran," IRIB quoted Alaeddin Boroujerdi, the head of the Iranian Parliament (Majlis) National Security and Foreign Policy Commission, as saying on Thursday.
He made the remarks after a visit to Iran's first nuclear power plant in the southern city of Bushehr.
Iran has declared that it is planning to build new nuclear plants starting the current Iranian year (from March 21).
According to Sergei Kiriyenko, the head of the Russian Federal Atomic Energy Agency, the much-delayed Bushehr station will be operational in August.
Boroujerdi went on to say that the Islamic Republic will continue its peaceful nuclear drive "within the framework of the International Atomic Energy Agency (IAEA) and the nuclear Non- Proliferation Treaty (NPT)."
The US and its allies claim that Iran intends to develop nuclear weapons under the guise of its civilian program. However, the UN nuclear watchdog inspectors have not found any evidence to support such an allegation.
Some Western countries are trying to pass a resolution at the UN Security Council to impose a new round of sanctions against Iran over its refusal to halt its nuclear activities.
But China and Russia, two veto-wielding members of the Security Council, are reluctant to back the move saying that diplomacy must be given a chance to resolve the impasse over Tehran's nuclear program.
Tehran has repeatedly declared that it will not relinquish its legitimate nuclear rights under Western pressure.