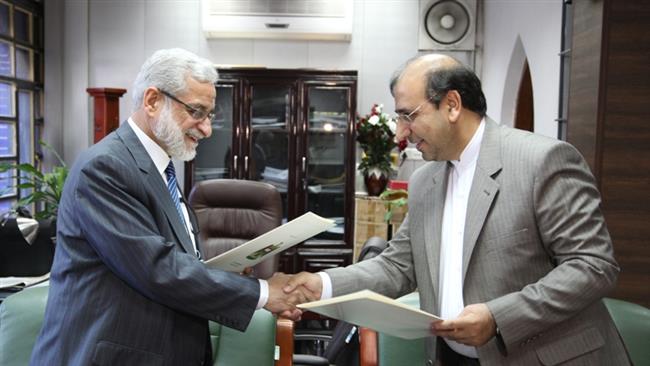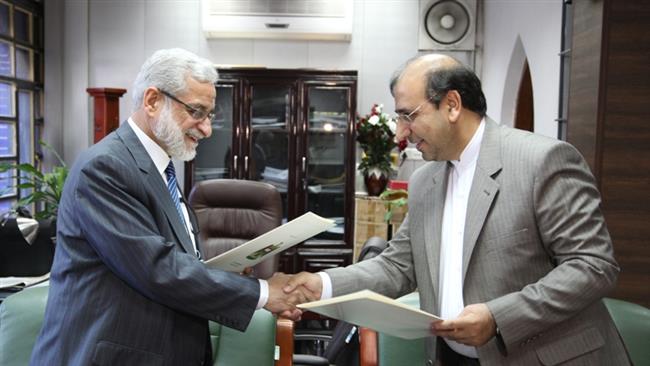 Iran's national broadcaster and the al-Iraqiya television network have agreed to cooperate in confronting Takfiri ideology in the region, Press TV reports.
The Islamic Republic of Iran Broadcasting (IRIB) and the Iraqi broadcaster signed an agreement to boost cooperation in different fields.
The head of the IRIB's World Service, who is on a visit to Iraq, has told Press TV that the move is aimed at countering the growth of Takfiri ideology in the region.
"In the light of the special situation that the Middle East is witnessing today, particularly the presence of Takfiri groups such as ISIL, media cooperation between Iranian and Iraqi broadcasters is of great significance," Mohammad Akhgari said.
"We hope that cooperation in this field will help eradicate such terrorist groups through the broadcast of authentic information," he added.
Akhgari also said that the agreement signed between the IRIB and al-Iraqiya network "includes various terms such as the exchange of radio and TV programs, news programs, and media training."
"The IRIB possesses good facilities in the field of education and Iran Broadcasting University is the only media university in the Middle East. We agreed for cooperation to take place in the field of education between the two broadcasters," he added.
Established following the fall of the former Iraqi dictator Saddam Hussein, the Arabic-language network of al-Iraqiya serves more than 85 percent of Iraq's population and is viewed by about 40 percent.