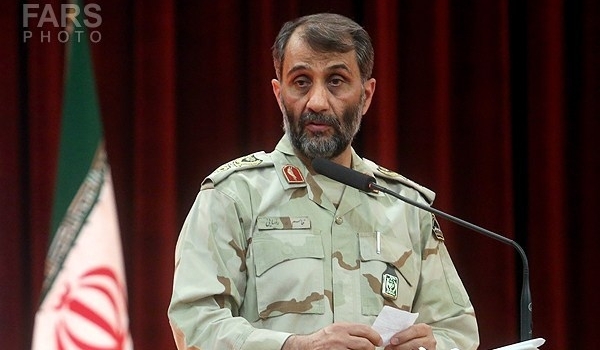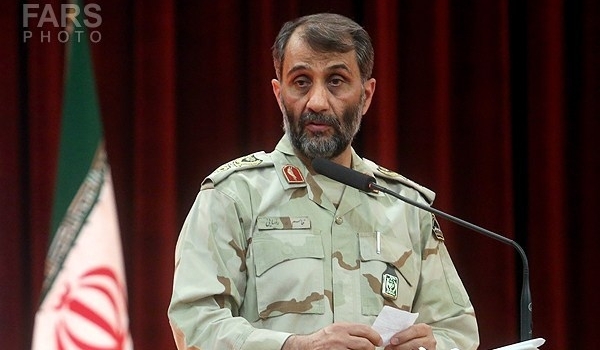 Iranian and Iraqi border commanders in a meeting in Baghdad on Sunday discussed major security concerns along the two countries' shared borders.
Commander of the Iranian Border Guards Brigadier General Qassem Rezayee and his Iraqi counterpart Major General Hussein Al-Awadhi exchanged views on the latest security conditions along the two countries' 1400-kilometer-long borders in their fourth joint meeting.
General Rezayee and General Al-Awadhi who were accompanied by the two countries' provincial border commanders, discussed ways to boost interactions and cooperation in border control.
The two sides also studied issues related to the visit of Iranian pilgrims to Iraq's holy Shiite shrines in the next week.
Each year, and specially in the early days of November, hundreds of thousands of Iranian Muslims visit the holy Shiite shrines in the Iraqi cities of Karbala and Najaf.
Earlier today, General Rezayee, heading a high-ranking military delegation, arrived in Baghdad for a two-day visit to the Arab country.
The visiting Iranian delegation will also hold talks with Iraqi Interior Minister Khaled al-Obeidi during the visit to the neighboring nation.
Iran and Iraq have a 1,400-km shared border.
On Tuesday, Iran and Iraq, once again emphasized their determination to widen and deepen security cooperation in fight against terrorist and extremist groups, particularly against the Islamic State of Iraq and the Levant (ISIL).
In a meeting between Secretary of Supreme National Security Council (SNSC) Ali Shamkhani and Iraqi Prime Minister Haidar al-Abadi, the Iranian official said that restless campaign against Takfiri terrorists and their supporters stands atop Iran-Iraq cooperation agenda.
"Continuous close cooperation between the two countries aimed at boosting both countries' strategic capabilities and the two nations' interests are vital," he added.
Al-Abadi, for his part, said that the Iraqi government and nation will never forget Iran's effective cooperation and contributions in campaign against terrorism in Iraq.
"My country is today engaged in a full scale, comprehensive war against terrorism and is determined to uproot the sedition of terrorism in Iraq relying on the brave Iraqi combatants," the premier said.