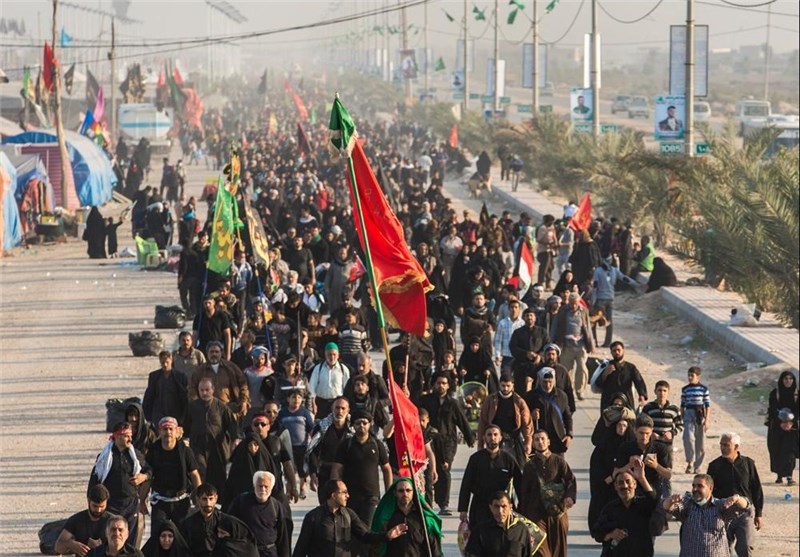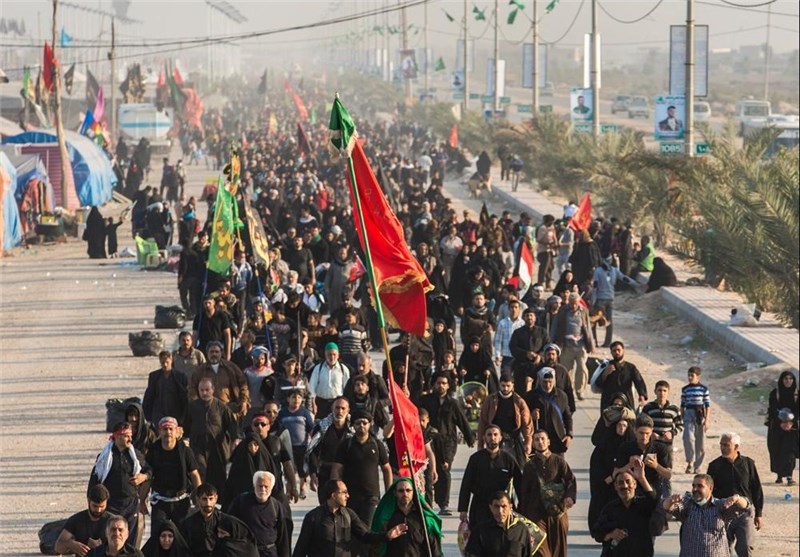 A group of Iraqi officials in Saladin Province, northern Iraq in a meeting with Iran envoy to Iraq, discussed issues related to hosting Arba'een pilgrims.
Arba'een is an Islamic observance that occurs forty days after the Day of Ashura. It commemorates the martyrdom of Hussein ibn Ali, the grandson of Muhammad (PBUH), who was killed on the 10th day of the month of Muharram. This year the Day falls on November 9.
Millions of Iranian Muslims make pilgrimage to the holy cities of Iraq during Arba'een every year to mourn the sufferings of the martyred Imam Hussein.
The Iranian Aambassador Iraj Masjedi and the Iraqi local officials discussed various aspects of the magnificent event and ways of removing some of the problems the pilgrims may face.
During the Sunday meeting, Iraqi officials also appreciated Iran's support of Iraq in fighting Daesh.
Meanwhile, Masjedi stressed establishing cooperation to invest in Saladin province and especially in agricultural field.
He also emphasized reconstruction of holy places in Balad and Samarra cities.
Iranian ambassador expressed Iran's readiness to maintain academic and cultural cooperation and to build hospitals and clinics in the province.
He also urged promotion of tourism by constructing hotels, restaurants and other facilities in Iraqi cities.