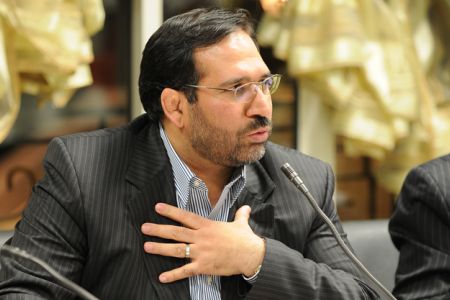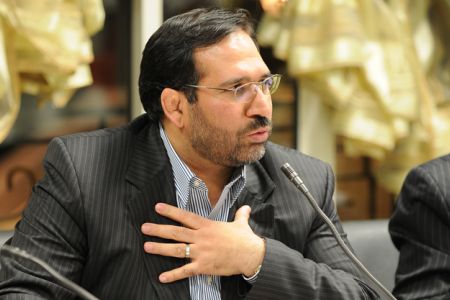 A conference on economic and investment opportunities in Iran and Iraq has kicked off in Tehran in a bid to bring businessmen from the two countries closer.
Iran's Minister of Econimic Affairs and Finance Shamseddin Hosseini said on Sunday the economic relations between the two countries amounted to $50 million in the past but has increased to $7 billion because of the technical-engineering services Iran has offered to Iraq.
"Iran-Iraq economic trade is unacceptable compared to the two countries' $250 billion trade with other nations," IRINN quoted Hosseini as saying.
The conference was held with the objective of establishing closer ties between Iranian and Iraqi businessmen as well as creating opportunities for holding mutual fairs.
According to the Trade Promotion Organization of Iran, Tehran and Baghdad have signed 100 memorandums of understanding since 2003 to boost economic cooperation.
Iran has exported $15 billion of goods to Iraq since then.