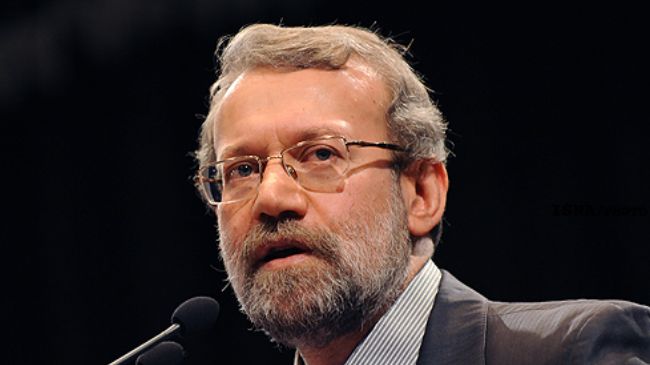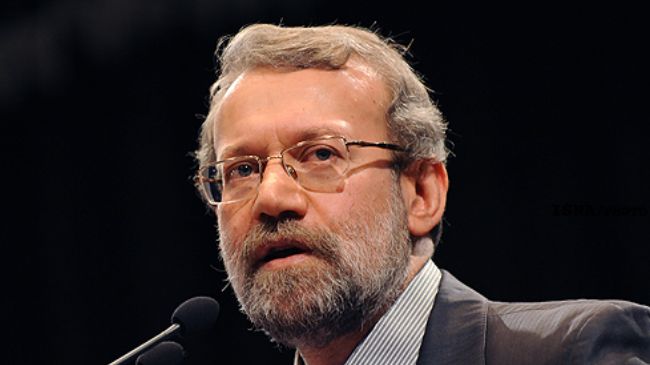 Iran Majlis (parliament) Speaker Ali Larijani says cooperation between the Islamic Republic and Iraq plays an important role in strengthening regional peace and security.
In a meeting with Iraq's Deputy Parliament Speaker Qusay al-Suhail in Tehran on Tuesday, Larijani hailed brotherly and close relations between Iran and Iraq.
"Global powers and their regional allies have focused their efforts on taking advantage of certain disagreements between Iraqi parties and figures," the high-ranking Iranian official pointed out.
Larijani stressed the need for the promotion of unity among Iraqi political parties and blocs so that the country's path to democracy will not be obstructed.
He went on to say that the complicated situation in the region and the prospect of future developments in the Muslim world necessitate constant consultation between Iran and Iraq.
Al-Suhail, for his part, pointed to the effective role of parliamentary cooperation in bringing the two countries closer, calling for the exchange of experience between the Iraqi and Iranian parliaments.
He stressed that all Iraqi political parties and camps consider dialogue as the only promising solution to discord and problems in the Arab country.