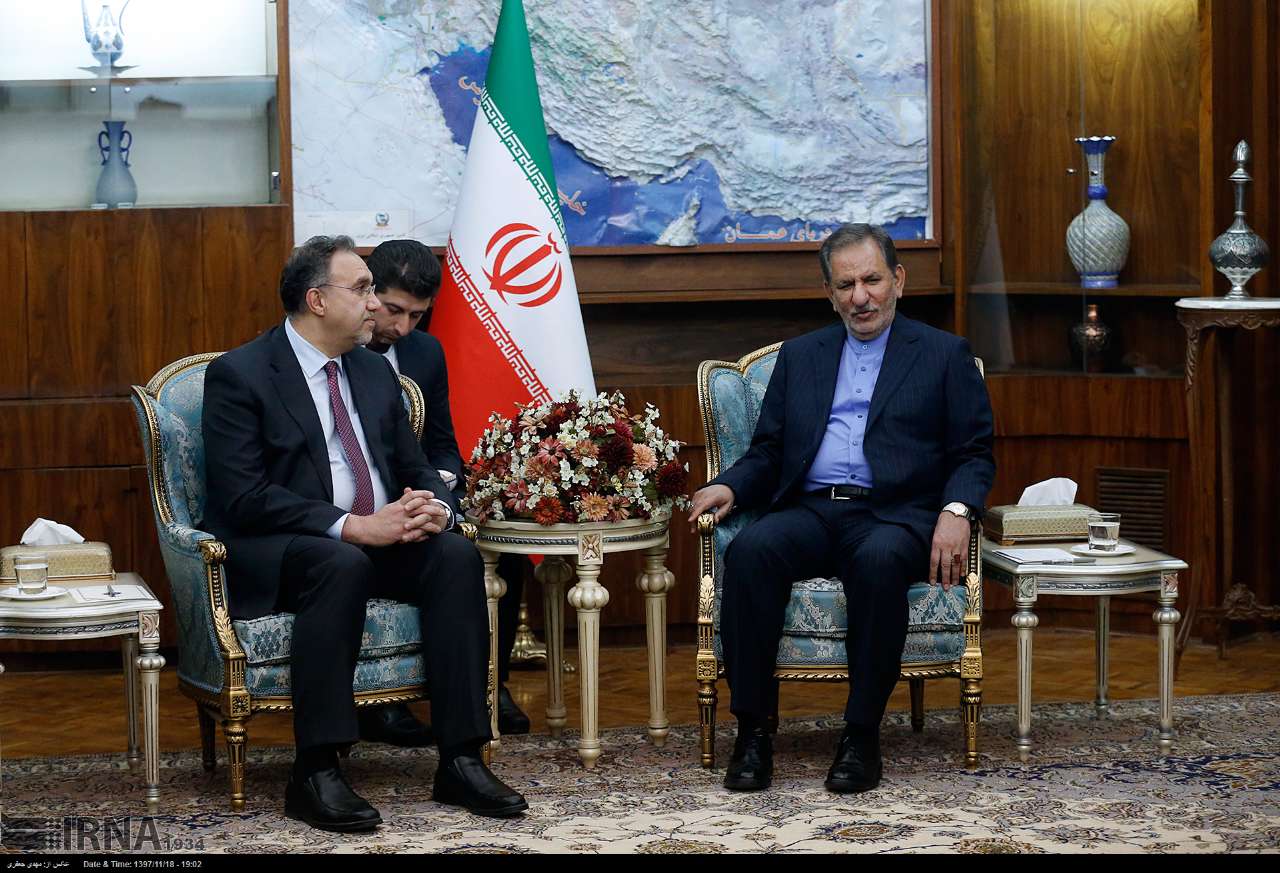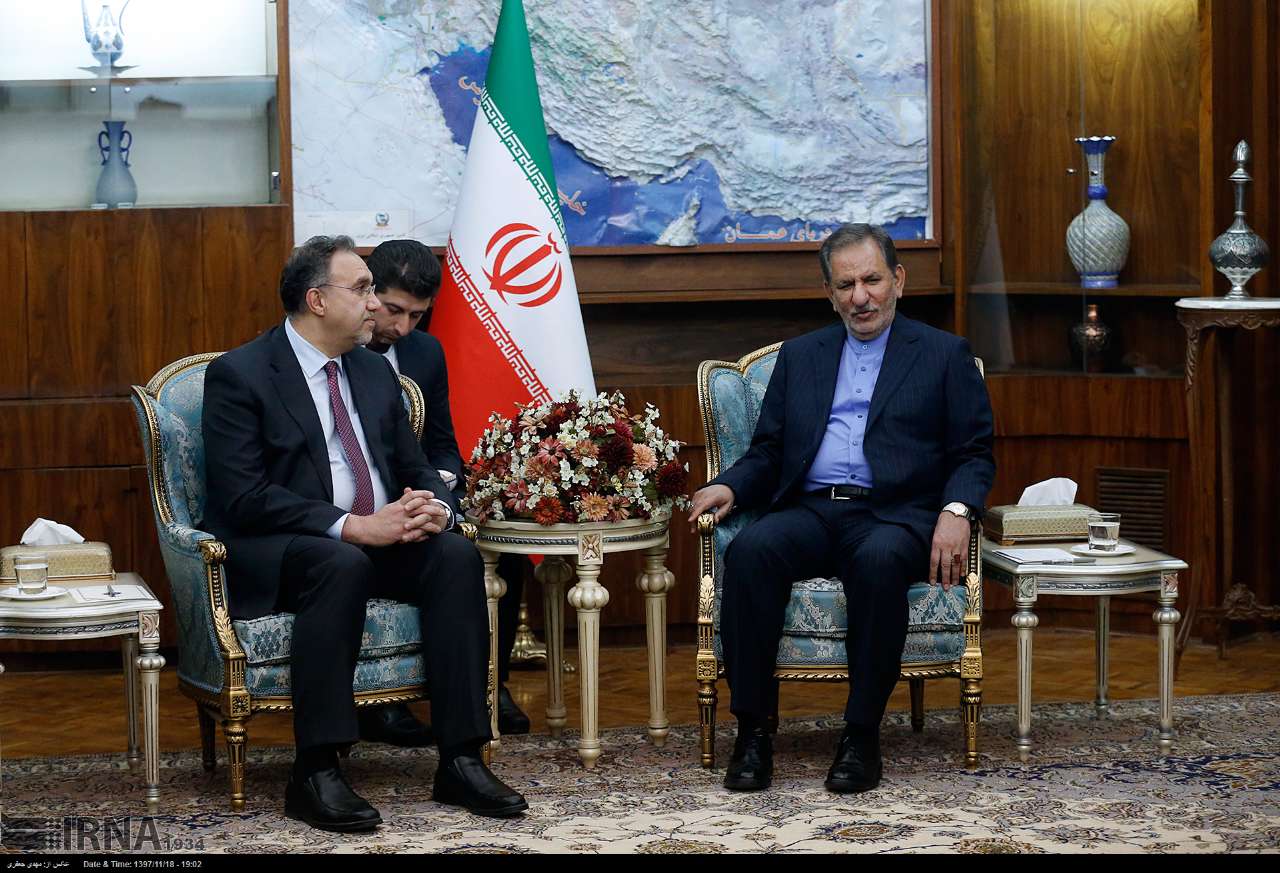 Iran-Iraq relations are cordial and strong and nothing can weaken such cooperation, Iranian first vice president said on Thursday.
The Iranian government and people will side with the Iraqi nation and government in the reconstruction era, Eshaq Jahangiri said.
He made the remarks in a meeting with Iraqi Electricity Minister Luay Al Khateeb.
Iran is ready to develop relations with Iraq in all fields, in particular in the fields of banking, electricity, water management and natural gas, Jahangiri noted.
In the meantime, the Iraqi minister, for his part, called for Iran's increased participation in reconstruction of the war-torn country.