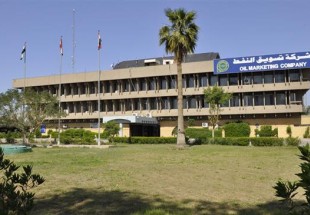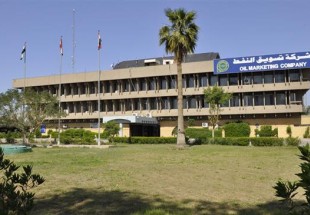 Top Iraqi official announced Baghdad is likely to start sending crude oil from Kirkuk to a refinery in the Iranian Province of Kermanshah 'in one to two weeks'
The swap deal was agreed at the end of 2017, under which Iraq is about to truck 60,000 barrels per day (bpd) of crude oil to Iran.
Iran will export from its Kharg terminal on the Persian Gulf on Iraq's behalf, the same amount of crude it receives from Kirkuk.
The announcement made Tuesday by the head of the Iraqi state-oil marketer SOMO Alaa al-Yasiri may end months of anticipation, marked by similar statements of an imminent start which has not come about yet.
Yasiri indicated that a dispute between the regional Kurdistan government and Baghdad was hindering the beginning of the swap.
According to the official, the Kurdistan region is demanding that the central government in Baghdad pay debt related to the development of the Kurdish oil industry infrastructure.
Yasiri said oil exports from the northern Kirkuk fields through Turkey, halted since October, could also resume "at any moment" as talks with the Kurdistan Regional Government which controls the pipeline are ongoing.
In parallel, the Iraqi government plans to build within six months a pipeline to Turkey that runs in territory under its control, he said.
The deal to initially truck 30,000 bpd of crude oil from Kirkuk fields to Kermanshah refinery was to get underway last month but an Iranian official said the swap plan was facing delays due to safety problems.
The two neighbors also plan to build a pipeline to carry the oil from Kirkuk to Iranian refineries in Kermanshah, Tabriz, Tehran and Arak, which could upend the existing export route from Kirkuk via Turkey and the Mediterranean.