Economy
Iran-Iraqi Kurdistan Trade Ties to Surpass $4bln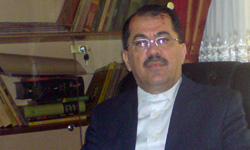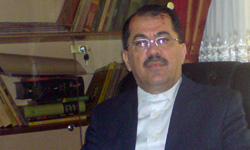 The value of the trade ties between Iran and Iraqi Kurdistan region will exceed $4bln this year thanks to the two sides' growing cooperation, a senior Iraqi Kurdish official announced.
"This year, the maximum value of our trade activities will exceed $4bln and such a boost is certainly the result of further cooperation," Representative of the Iraqi Patriotic Union of Kurdistan (PUK) Nazzem Dabbaq told FNA on Sunday, adding that the value of bilateral trade ties with Iran was $100 million in 2000.
He voiced Kurdistan's willingness to boost trade ties with Iran, and noted, "The present and the future of Iran and Kurdistan are tied to each other. They should always have continued contacts with each other."
Also in July, Deputy Head of the Patriotic Union of Kurdistan Barham Salih was in Iran to explore avenues for the further development of the bilateral relations between the two sides.
During the five-day trip, Salih discussed consolidation of PUK relations with Iran as well as the role, importance and expansion of Iraq's ties with the Islamic Republic.
In similar remarks last week, an economic advisor of the Iraqi President announced that Jalal Talabani has always stressed and supported facilitated activity and operation of Iranian companies in Iraq's economic projects, specially in the country's Kurdistan region.
"I as Mr. Talabani's representative announce that we are trying to give a majority of projects to the Iranian companies," Abdullah Haji Saeed told FNA last Sunday.
He said Iraq is trying to have Iran as its biggest trade partner.
He said right now 1,600 trade companies are active in the Iraqi Kurdistan region, adding that Iraq wants Iran, specially major Iranian companies, to have a stronger presence in the Iraqi Kurdistan region.