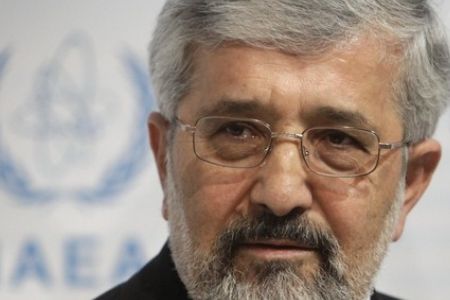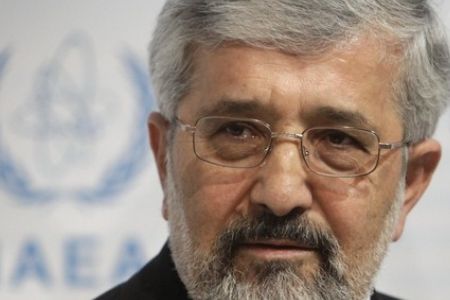 Iran's ambassador to the International Atomic Energy Agency (IAEA) says Israel's refusal to join the Nuclear Non-Proliferation Treaty (NPT) is a major obstacle to a nuke-free Middle East.

Ali Asghar Soltanieh made the remark at the closing of the second International Conference on Disarmament and Non-Proliferation in the Iranian capital of Tehran, ISNA reported.
The Iranian envoy, who was speaking as the head of the second specialized panel of the conference, said that the panel discussed practical ways to a nuke-free Middle East as well as nuclear disarmament during the two-day conference.
"The panel stressed that the Zionist regime (Israel) has nuclear weapons and that its denial of this fact was a major obstacle to a nuke-free world," Soltanieh said.
"Since Israel is a not a member to any international [nuclear] treaties, serious action should be taken to achieve a WMD-free Middle East. Israel must join the NPT," he noted.
Soltanieh further reiterated that a nuke-free Middle East could only be realized on the condition that the Israeli regime joined the NPT.
According to Soltanieh, the panel also underscored the role of the NPT Review Convention and emphasized that the IAEA should step up efforts to boost interaction with member states.
The panel also underlined that the IAEA should re-examine the commitments of member states. For instance, it stressed, the US has violated the NPT by selling weapons to non-signatories to the NPT.
The Iranian official went on to say that the Islamic Republic was seeking a nuke-free world, urging international organizations to devise a mechanism on the annihilation of nuclear weapons, which would oblige each country to implement it.
During the summit, the heads of the first and third panels also gave a report about their discussions on a nuke-free Middle East as well as practical ways to achieve disarmament.
Iran's second International Conference on Disarmament and Non-Proliferation wrapped up on Monday.
Nuclear experts from more than 40 countries, ambassadors and representatives from international bodies such as the United Nations and the IAEA attended the conference.
Among issues discussed at the conference were Israel's deliberate ambiguity on its nuclear weapons, and the violation of the NPT by the United States.
Iran hosted its first major disarmament conference in 2010 dubbed "Nuclear Energy for All, Nuclear Weapon for None."