Europe
Iran
Middle East
World News
Iran Judiciary Chief: Britain Should Compensate for Seizure of Iranian Oil Tanker
Iran's Judiciary Chief Ebrahim Rayeesi said London should pay compensation for the financial losses incurred by Tehran due to the detention of its oil tanker in the Strait of Gibraltar for over a month.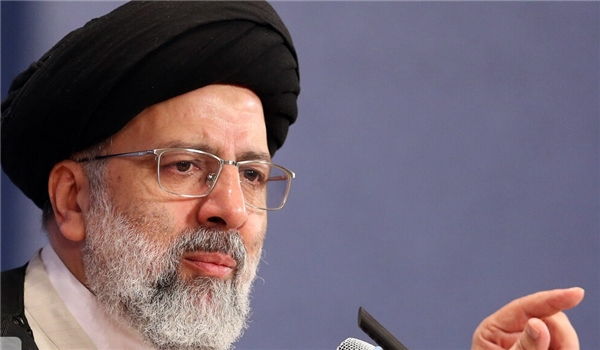 The vessel was seized for quite a long time, which "is not compensated just by releasing it but by making up for the damage" and this compensation "should be received through litigation to give a lesson to all those who violate the international rules," Rayeesi said, addressing judiciary officials in Tehran on Monday.
He added that the Gibraltar High Court's decree to free Iran's oil tanker is an instance of enemy's failure against Tehran in recent days.
British naval forces unlawfully seized Iranian-owned supertanker Grace 1 and its cargo of 2.1 million barrels of oil in the Strait of Gibraltar.
Britain claimed the seizure was based on suspicions that the Iranian tanker was carrying crude oil to Syria in violation of European Union sanctions against the Arab country.
Iran condemned the seizure of its tanker as "piracy", vowing to employ all its political and legal capacities to secure the release of the vessel and uphold its rights.
The Iranian supertanker, Grace 1, was released from detention by Gibraltar authorities on Thursday, shunning a Washington request to transfer the seized ship to the US jurisdiction based on a mutual legal assistance agreement between the two sides.