Iran
Iraq
Middle East
North America
Iran judiciary chief's visit spurs hunt for murderers of iconic commanders
Members of the Iraqi parliament have hailed a landmark visit by Iran's Judiciary chief to the Arab country this week, underlining the "positive ramifications" which, they believe, it would have for the two countries' future cooperation.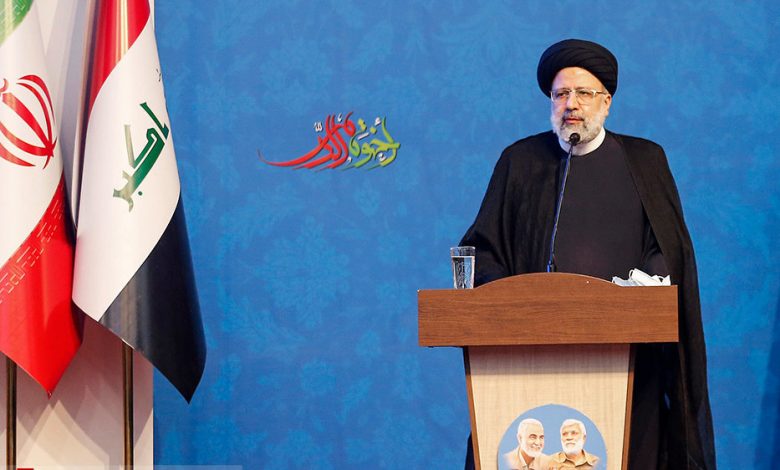 Ebrahim Raeisi visited Iraq through February 8-11, holding important meetings with Iraqi Prime Minister Mustafa al-Kadhimi, President Barham Salih, Parliament speaker Mohamed al-Halbousi and head of Iraq's Supreme Judicial Council Fayeq Zeidan.
The key aim of the visit was to follow up the dossier on the US assassination of Iran's legendry commander General Qassem Soleimani and his Iraqi trenchmate Abu Mahdi al-Muhandis Muhandis in a drone strike in Baghdad on January 3, 2020.
Oday al-Shalan, an Iraqi lawmaker from Fatah (Conquest) Alliance, said Raeisi's visit produced "very positive results" and sent a message to all those who are seeking to create a rift between Tehran and Baghdad.
"During his visit, Raeisi raised important and sensitive issues with respect to exchange of information and provided evidence on the assassination crime committed by the Great Satan," he said.
Touching several documents signed between the sides, Shalan said Raeisi represented the country that supported Iraq's counter-terrorism battle during a time when it was left alone.
Mukhtar al-Musawi, another Iraqi lawmaker, said Iran has so far taken commendable positions on Iraq's anti-terror campaign.
Touching on strong economic, social and religious bonds between the two countries, the lawmaker said Raeisi's trip would have important ramifications for strategic cooperation between Iran and Iraq.
The Iranian judiciary chief, Musawi said, provided new evidence about the parties involved in the assassination of the anti-terror commanders.
The "successful and positive" visit was effective in accelerating steps to be taken in pursuing the assassination case, he added.
In 2014, when Daesh unleashed its campaign of terror in Iraq, Iranian military advisers rushed to the aid of the Iraqi armed forces on Baghdad's request, helping them reverse Daesh's gains and ultimately liberate their entire country from the Takfiri group some three years later.
According to Iraqi leaders, the crucial aid came just as Daesh had reached the gates of Baghdad and Iraq's desperate pleas for help from the US and other countries had gone unanswered.
One thing which surprised many observers is that Raeisi was warmly welcomed and literally mobbed by all Iraqis, ranging from officials and tribal chiefs, to the ulema and the common masses.
The warm welcome "once again proved that no power can break the bond between the two brotherly neighbors who throughout the past centuries have shared the same religion, culture, and other values," Tehran-based Kayhan International wrote on Saturday.
Raeisi held important talks with Iraqis officials "on cooperation in a wide variety of sectors, including the urgent expulsion of the US terrorist forces and taking of final steps for avenging the innocent blood of the two prominent martyrs", the paper said.