Iran
Iran justice minister, Iraqi premier discuss bilateral relations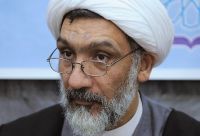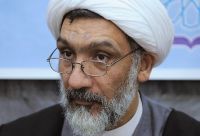 Iran's Minister of Justice, Hojjatoleslam Mostafa Pour-Mohammadi, has met and conferred with the Iraqi Premier, Nouri al-Maleki, about bilateral issues of importance and development of mutual cooperation.
According to IRIB World Service, the two parties also emphasized on implementation of the four agreements concluded between the two countries, especially the agreement for extradition of criminals and transference of convicts, slapped with jail terms.
The two parties in this meeting referred to the cultural and religious commonalties of the Iranian and Iraqi nations, while emphasizing on facilitation of visits of pilgrims between these two countries.
The Iranian justice minister left for Baghdad on Tuesday, leading a high-ranking delegation, upon the invitation of his Iraqi counterpart, with the aim of expansion of mutual cooperation between the two countries in the campaign against corruption.
A memorandum of understanding is set to be signed for transference of those, who have been slapped with jail terms, during the visit of Iran's minister of justice to Iraq.