Iran
Iran Keeps Eye on Enemies' Slightest Move: Top Commander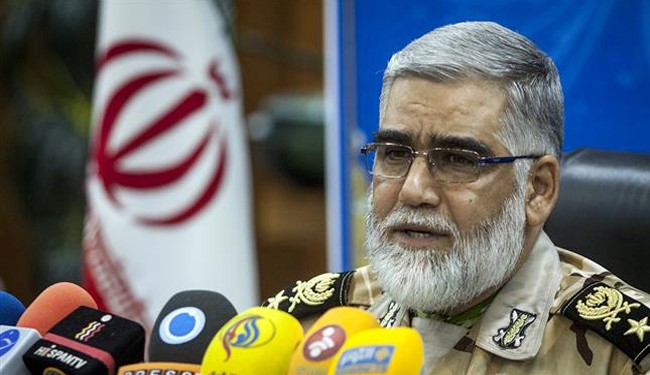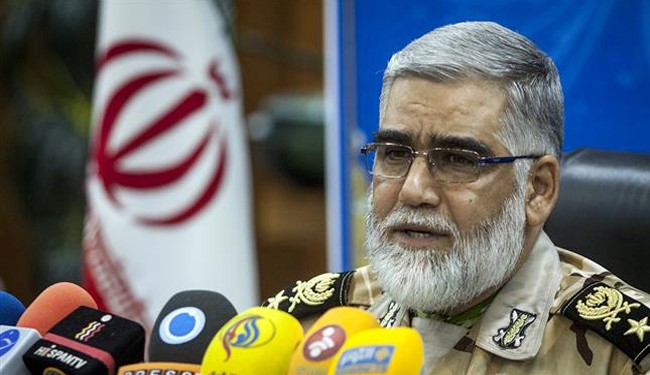 Iranian Ground Force Commander Brigadier General Ahmadreza Pourdastan has said that we have drawn a 40km redline and we deal with any threat that approaches this redline; the country's integrated missile and radar systems are always ready.
"Due to the guidelines of Supreme Leader (of the Islamic Revolution Ayatollah Seyed Ali Khamenei), we are ready and capable to foil all types of threats," General Pourdastan said.
The Iranian Armed Forces are using all capacities, including good training, to promote their power against all possible challenges.
In relevant remarks earlier this month, the Iranian Ground Force commander said that the country's army would go on alert if any hostile troops approach the country's border, warning that the army's threshold of action is 40km outside borders.
Addressing the rank and files of the Iranian Army Ground Force in Tehran in early April, General Pourdastan said the Iranian Army is monitoring every move made in the region "and would show reaction once necessary".
He further ensured the Iranian military forces' full preparedness, saying that "the army would never be surprised".
The General said the region is suffering from proxy wars, and reiterated that the army is fully ready to defeat any type of enemy in any kind of proxy war.
"We have drawn a 40km redline and we deal with any threat that approaches this redline," the Ground Force commander said.
Pourdastan and many other Iranian military officials have repeatedly warned that they would show tough reaction to any enemy that might approach the country's borders from a good distance and before the enemy troops cross the border into Iran.
ISIL was in some areas only 100 kilometers away from Iran's border last year, but was pushed back hundreds of miles away to western Iraq with the help of Iranian advisors.
In January 2015, Pourdastan said ISIL evacuated areas closer than 40km to the Iranian border after receiving relevant warnings from Tehran; FNA reported.