Iran
Middle East
Iran Kills Notorious Ringleader of Terrorist Group
The Iranian intelligence ministry announced in a statement that the security forces have killed the ringleader of a terrorist group and arrested other members.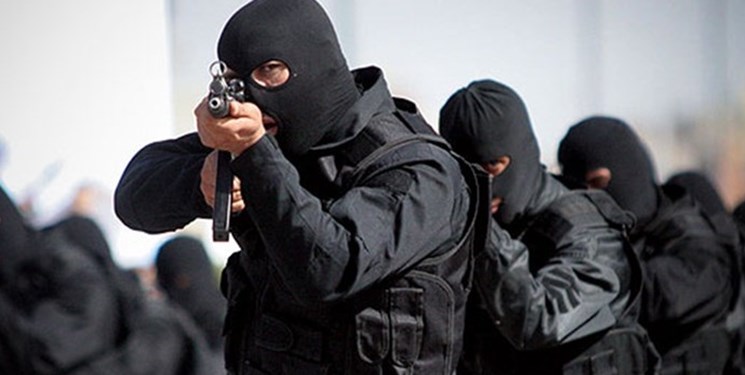 The statement said on Tuesday that the ministry officers in a complicated operation spotted the headquarters of the terrorist group that was both supported and led by the intelligence services of antagonist countries and intended to launch terrorist attacks in Iran, and launched their attack against them in a timely manner.
The details of the Intelligence Ministry operation and the moment the head of the terrorist group was killed are all recorded in a documentary titled "a thousand knives" which will be aired in the news editions of the National Iranian Radio and Television (IRIB) for information of the Iranian nation.
In a relevant development last Sunday, the Iranian intelligence forces confiscated a weapons cargo in Khuzestan province, Southwestern Iran.
Iranian security forces identified and dismantled an anti-security group in Southwestern Iran on Sunday evening.
Dozens of weapons were seized in the operations which was carried out in the Southwestern border region of Khuzestan Province, Southwestern Iran.
Also, in July, the Islamic Revolution Guards Corps (IRGC) ground forces had also discovered and seized a large shipment of pistols from terrorists in Southeastern Iran.
The public relations office of the IRGC Ground Force's Quds Base announced in a statement that its forces have discovered and seized a shipment of weapons in the Southeastern region of Saravan in Sistan and Balouchestan province.
It added that 34 handguns with relevant ammunition were seized by the Quds headquarters forces in Saravan border region.
The statement also said that the terrorist groups intended to use these weapons to destabilize the region, but thanks to the vigilance of the IRGC forces, they failed to carry out terrorist and sabotage acts.