Iran
Iran land of brotherhood, unity for all ethnic groups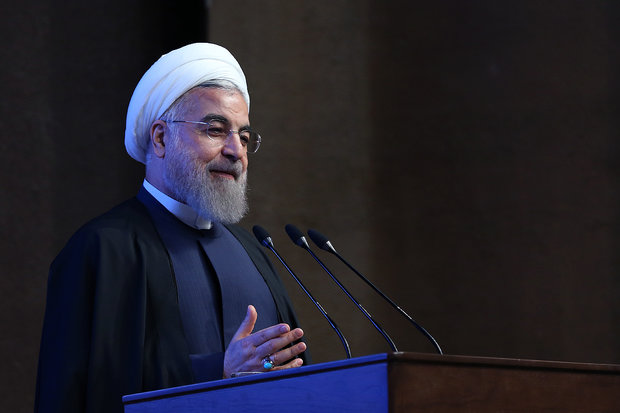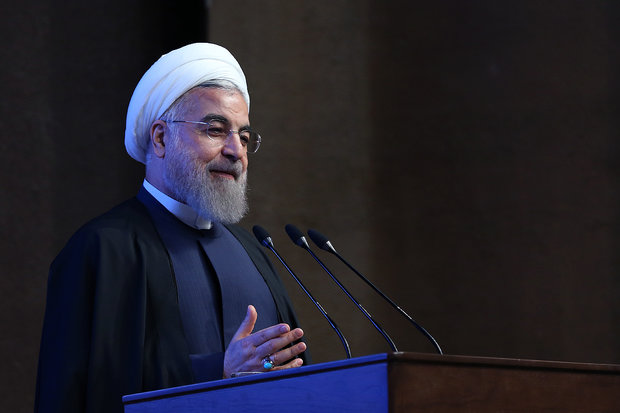 Iranian President Rouhani said Iranians from all religions, sects and races are branches of one tree called Islamic Iran.
Speaking among the people of West Azerbaijan province, during his 28th provincial visit on Monday, Rouhani noted that his government's priority is economic growth and youth employment.
He underlined the efforts has been made to pave the way for prosperity and development for youth which is provided with internal détente for minor issues.
President stressed the need for unity and consistency among the people with any religion, race, language, or sect.
Rouhani touted the security and stability is best established across the country, while all around us is engulfed in insecurity, divisions, extremism, nepotism and sectarianism.
"Iran is the land of brotherhood and unity among all ethnic groups," Rouhani stressed.
He described Iran's Azerbaijan provinces, especially West Azerbaijan province, a symbol of peaceful coexistence between Muslims and non-Muslims, Shias and Sunnis and Turks and Kurds.
West Azerbaijan province with 967 Km border with neighboring countries, including Turkey, Iraq, and Azerbaijan Republic must be the main terminal of Iran's exports to the countries in the region, he added.
Rouhani underlined his government highly regards economic prosperity. "Here we will do the necessary to encourage agricultural exports; the National Development Fund will allocate 33 million dollars with 10% of interest for the province's exports."
The region enjoys 1 million hectares of arable land with proportional rainfall, Rouhani underlined, it has great potential for export of agricultural crops to the regional countries.
"Projects in the field of agriculture, will create 12,000 direct employment and thousands of indirect employment," Rouhani said, adding the projects will account for a 200,000 tons increase in agricultural crops.
"I promised during the presidential eletion campaign that my government will start working to save Lake Urmia on the first day," Rouhani addressed the people.
"I've been faithful to my promise; now Urmia Lake has seen a 10 cm increase in water, thanks to the implemented projects and efforts as well as people's help," Rouhani noted.
Officials have said if the current restoration efforts were not effective, the lake would turn into a swamp within four years, he underlined.