Iran
Middle East
Science
Iran launches 2nd phase in clinical trial of Fakhra vaccine
Iran has launched the second phase in the human trial of a COVID-19 vaccine developed by the Defense Ministry's research center formerly headed by nuclear scientist Mohsen Fakhrizadeh, who was assassinated last year.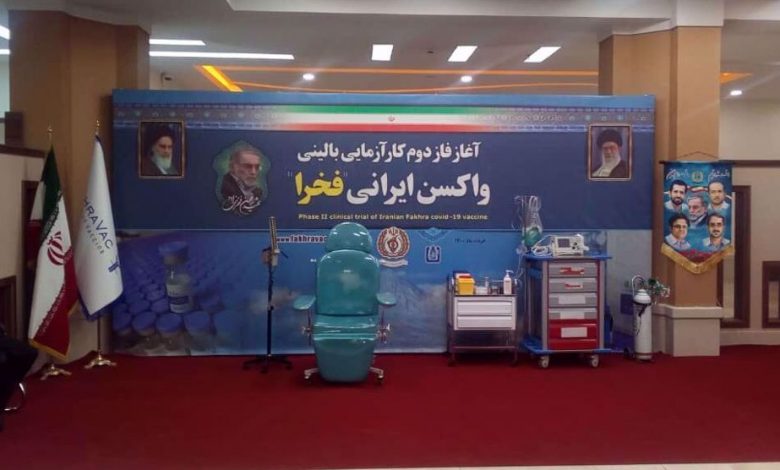 The process began on Wednesday with the administration of the vaccine dubbed Fakhra to the spouse of Dariush Rezaeinejad, a young Iranian scientist who was assassinated in July 2011.
The official in charge of Fakhra's clinical trial said 135 volunteers got jabs in the first phase, adding that the vaccine proved to be "safe and secure."
"The second phase kicks off with the injection of the vaccine to the wife of Martyr Rezaeinejad, and at this stage, 500 people will get jabs," he noted. "The second phase will be summed up in the next two months."
Speaking at Wednesday's event, Deputy Health Minister Iraq Harirchi hailed the Fakhra vaccine as an "extraordinary and stunning" product of the Iranian Armed Forces which has brought honor to the country.
"In the entire world, there are a limited number of states that are able to make vaccines. Fortunately, Iran has now joined these countries by producing several vaccines," he said.
In addition to Fakhra, Iran has developed three other vaccines against the COVID-19 disease named COVIran Barekat, Razi COV-Pars and the joint Iran-Cuba vaccine.
It has also imported foreign vaccines despite the illegal US sanctions that have seriously hampered the country's fight against the coronavirus pandemic.
So far, 2,980,116 people have been infected with COVID-19 in Iran and 81,362 people have died.