Iran
Iran launches UF6 production facility to increase uranium enrichment capacity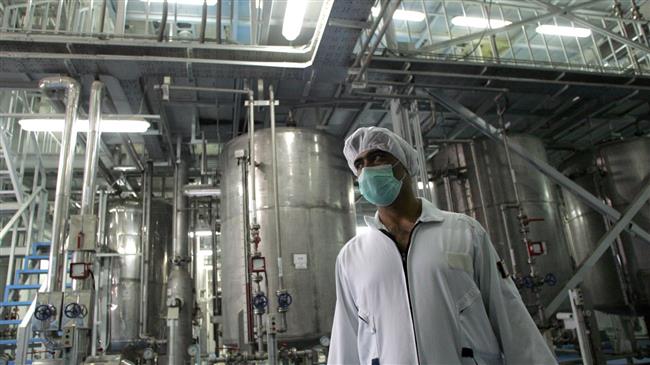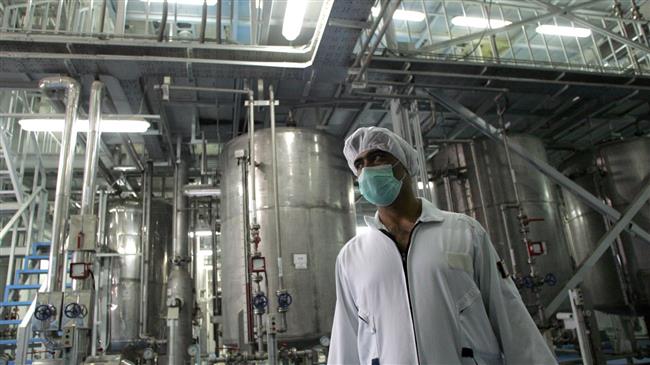 Iran has launched a UF6 production plant as part of preparations ordered by Leader of the Islamic Revolution Ayatollah Seyyed Ali Khamenei to increase uranium enrichment capacity.
The plant for the production of uranium hexafluoride is a major part of the Uranium Conversion Facility (UCF) in Isfahan.
The first barrel of yellowcake, the basic raw material for nuclear fuel fabrication, was unloaded at the UCF, which was almost inactive for the last few years.
The re-launch of the plant is in line with an order by Ayatollah Khamenei for increasing the country's uranium enrichment capacity within the framework of the 2015 Iran nuclear deal, officially known as the Joint Comprehensive Plan of Action (JCPOA), following Washington's withdrawal from the agreement.
US President Donald Trump announced on May 8 that Washington was walking away from the nuclear agreement, which was reached between Iran and the five permanent members of the UN Security Council — the US, Britain, France, Russia and China — plus Germany.
He also said he would reinstate US nuclear sanctions on Iran and impose "the highest level" of economic bans on the Islamic Republic.
Earlier this month, the Leader ordered the Atomic Energy Organization of Iran (AEOI) to take rapid steps to make preparations for starting uranium enrichment "up to a level of 190,000SWU for the time being within the framework of the JCPOA" and take other preliminary steps that the president has ordered.
Ayatollah Khamenei orders Atomic Energy Organization of Iran to get ready to enrich uranium to a level of 190,000SWU without delay.
Less than a day after the Leader ordered preparations for a potential collapse of the Iran deal, the head of the AEOI, Ali Akbar Salehi, said the country had begun work to prepare the infrastructure for building advanced centrifuges at its Natanz enrichment facility, while respecting its commitments under the JCPOA.
The Atomic Energy Organization of Iran says work has begun on infrastructure to build advanced centrifuges at Natanz enrichment facility, while respecting the 2015 nuclear deal.
Salehi gave assurances that none of the measures Tehran was taking would violate the terms of the JCPOA.