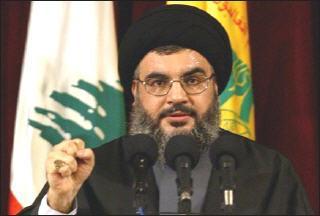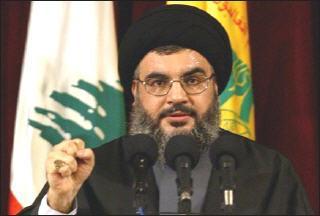 Hezbollah Secretary-General Seyyed Hassan Nasrallah says Iran and Lebanon share the same approach towards Palestinian issue.
Nasrallah made the remarks in a ceremony held to welcome Iran's President Mahmoud Ahmadinejad to the Arab country.
"In this lecture, on behalf of the audience, I welcome the Lebanon's great guest," Nasrallah said.
Nasrallah also said that Iran is a guarantee for the Islamic Ummah, unity among Muslims, resistance against the enemy and all issues related to the Arab and Muslim countries.
"What Iran wants in Palestine is what the Palestinian people want in Palestine," he added.
"This is the Iranian plan for Palestine, a position already taken by late Imam Khomeini (God bless him) and Imam Seyyed Ali Khamenei."
Ahmadinejad arrived in Lebanon earlier the day as tens of thousands of Lebanese gave him a warm welcomeat the start of a two-day visit to the Arab country.
Throwing rice and flowers at the smiling Iranian president, who waved from the open roof of his car, they lined the main road from Beirut airport to the presidential palace where Ahmadinejad was due to meet Lebanon's President Michel Suleiman.
Iranian flags, banners, balloons and posters of Ahmadinejad were draped along the route — as well as pictures of leader of Islamic Ummah and Oppressed People Imam Seyyed Ali Khamenei and the founder of the Islamic Revolution Imam Ruhollah Khomeini.
Ahmadinejad met with president Suleiman. At the conclusion of the session the two headed to the presidential palace's backyard and planted a tree.