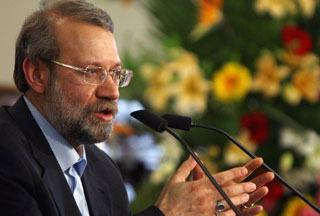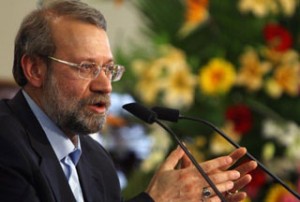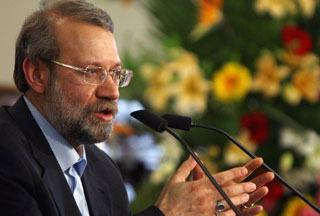 Two senior political figures from Iran and Lebanon have called on Islamic countries to take serious steps to resist Israel's expansionist policies.
Iran's Parliament Speaker Ali Larijani and the Lebanese Foreign Minister Ali al-Shami, who met on the sidelines of an international nuclear disarmament conference in Tehran, said all Muslim states must try to prevent Tel Aviv from "implementing its hostile plans."
Larijani described Lebanon as 'the symbol of resistance against Israel,' praising the Lebanese people's determination to fight Israeli occupation.
He also said all Muslims around the world have 'a religious responsibility' to oppose Israeli occupation and its 'insulting attitude' toward believers of other faiths.
"The Muslim ummah must take serious and practical steps against the immeasurable number of atrocities carried out by Israel in various parts of Palestine especially, [Jerusalem] al-Quds," said Larijani.
For his part, Shami said the Lebanese would never forget the support the Iranian people and government have shown Lebanon's resistance movement.
The foreign minister said that Israel policies toward the region and particularly Palestine are focused on expansionist policies.
"Islamic and Arab states in the region and around the world need to take a steadfast stance against Israel's evil policies that include the Judisization of al-Quds," he said.
Drawing a comparison between the Israeli and Iranian nuclear programs, Shami urged the Arab world to seek punitive measures against Israel instead of trying to impose sanctions on Iran.
As a non-permanent member of the UN Security Council, Lebanon has constantly believed that the nature of Iran's nuclear program is peaceful, he said, adding that Tel Aviv, however, was armed with all kinds of atomic weapons.