Hassan Nasrallah
Lebanon
Middle East
North America
Iran-led resistance axis key to defeating US-Israeli project: Hezbollah
Hezbollah has stressed that "participation in the Iran-led resistance axis" is the best means of defeating the trend of betrayal of the Palestinian cause, which has seen many regional states normalizing their relations with the Israeli regime.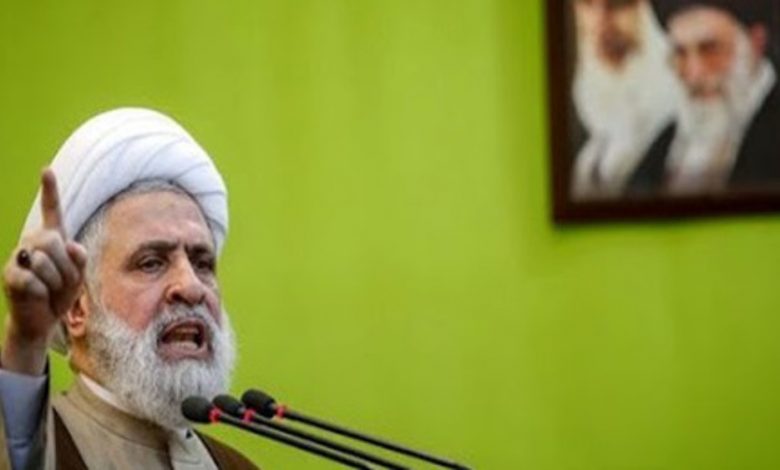 The Lebanese resistance movement's Deputy Secretary-General Sheikh Naim Qassem made the remarks on Saturday, addressing a conference hosted by Palestinians in the Gaza Strip that focused on confronting the normalization trend.
"The solution is for everybody to participate in the resistance axis that the Islamic Republic is leading against the American-Zionist project," he said, according to Lebanon's al-Manar television network.
"Within the resistance axis, we should all try to acquire all the instruments of power and armament at their highest level," the official noted.
Last year, the US began mediating détente between some regional countries and the Israeli regime.
The drive saw the United Arab Emirates and Bahrain formally normalizing their ties with Tel Aviv in September. Sudan and Morocco followed suit.
Sheikh Qassem said normalization with Israel equals the abandonment of Palestine, which constitutes the Muslim world's "central" concern, and also serves as "the green light" to the occupying regime's expansionist policies by legitimizing its "usurpation-based existence."
The normalization bandwagon set off after the administration of former US president Donald Trump unveiled a hugely controversial plan that it alleged sought to resolve the Israeli-Palestinian conflict.
The scheme, dubbed "the deal of the century" by its proponents, however, provided Israel with some unprecedented concessions at the expense of Palestinians' basic rights. Those included recognizing Israel's claim to the occupied territory on which the regime has been building hundreds of settlements and also its claim over the holy occupied city of Jerusalem al-Quds as its so-called "capital."
All Palestinian factions and their regional and international supporters strongly repudiated both the US scheme and the normalization spree, calling the trend "a stab in the back" of Palestinians and their cause of liberation from Israeli occupation and aggression.
Apparently referring to Palestinians' success in rejecting the American plot, Sheikh Qassem said, "However, the Palestinian nation managed to defeat the 'deal of the century' from within Palestine [itself]."
This, he added, showed that the Arab nations were capable of playing an important role in confronting the campaign of rapprochement with Israel.
Sheikh Qassem maintained that frustration of the American plot had already foreshadowed the doom of the normalization trend.
"The countries that have entered the trend of normalization with the Zionist regime will not be reaping any outcome other than regret," the official asserted.
The Israeli regime's usurpation of Palestinian lands and its expansionism have given rise to regional groupings and movements that have collectively become known as the resistance front.
The Islamic Republic is a leading force within the resistance axis, throwing wholesale support behind the Palestinian cause and the groups that resist the Israeli regime and its patron states.