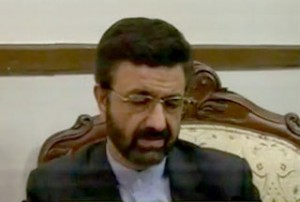 Iran's role in the reconstruction and development of Afghanistan is gaining in significance having spent more than 350 million dollars on civil projects.
Since 2001 Iran has provided more than 350 million dollars in aid to Afghanistan. These contributions made Iran one of the major donor states after the removal of the Taliban in 2001, a Press TV correspondent reported Thursday.
Most of the aid has been spent on building roads across the country. The Dogharun-Herat trade route is one of Iran's major projects. The 123-kilometer road was built at an estimated cost of 60 million dollars. The road is now a major trade route between Iran and Afghanistan.
"Our construction efforts are under way. We are investing heavily in road building projects as well as welfare and energy," Iran's Ambassador to Kabul, Fada Hossein Maleki, said.
The contribution of Iran has always been welcomed by the Afghans. However, experts say some of the projects have not been implemented well because of inexperienced Afghan workers.
"The Afghan government has not done enough for the implementation of some of the projects and this has created some problems," Vaheed Mujde, an Afghan political expert, said.
Iran has also invested heavily in the Afghan healthcare system. There are dozens of Iran-led health projects across Afghanistan. The Fatima al-Zahra medical center in Kabul is one such project.
This center has been equipped with modern facilities and provides medical aid to more than 300 patients every day.