Iran
Iran makes hell for zionist israel if hit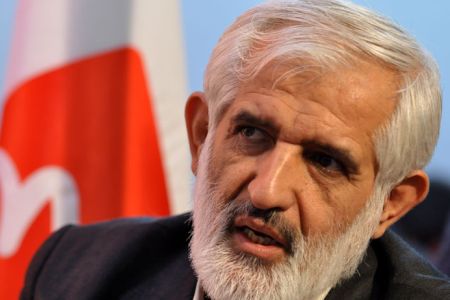 Amid speculations that the zionist israeli regime is mulling a military attack against Iran, a member of Iran's Majlis (parliament) warns that Tehran will make 'hell' for Tel Aviv and turn it into a pile of dirt in the first step.
Israeli officials will never commit such an strategic mistake, a member of the National Security and Foreign Policy Committee of the Majlis Parviz Sorouri told Mehr news agency on Thursday.
We are very keen that israel creates an opportunity for Iran to make Tel Aviv find the taste of the Islamic Republic's military might and technologies, he added.
The Iranian lawmaker pointed to "hollow" remarks by israeli officials on a military strike against Iran and stated that they are expressing their dreams within the framework of words.
Sorouri reiterated that israel does not dare attack Iran and recommended israeli officials to experience the issue if they have necessary potential.
The legislator noted that Iran will display new defensive and military achievements in the near future.
The United States and israel have repeatedly threatened Tehran with military strikes on the false pretext that Iran's nuclear program may have a covert military diversion.
Tehran has categorically refuted rhetorical allegations by US-led Western powers, saying that as a signatory to the Nuclear Non-Proliferation Treaty, it has the right to develop and acquire nuclear technology for peaceful purposes.
Iranian officials have vowed to deliver a crushing response to any military strike against the country, warning that any such measure could result in a war that would certainly reach far beyond the Middle East.