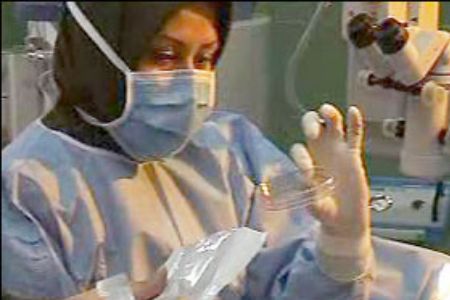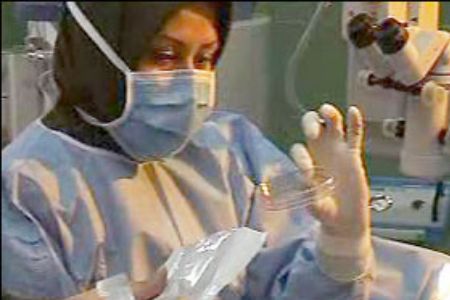 For the first time in the world Iran has begun mass-producing ocular bio-implants named SAMT, which slash surgery time and lead to quicker recoveries.
Iran's President Mahmoud Ahmadinejad on Saturday inaugurated the country's tenth bio-implant factory which specializes in the production of Sutureless Amnion Membrane Transplant (SAMT) as well as skin bio-implants dubbed "Lifepatch."
SAMT is set to revolutionize ophthalmology by treating people suffering from potentially blinding eye diseases. SAMT is expected to bring hope for 320 thousand Iranians annually and 15 million people worldwide.
"This is actually a 2010 production, 'ocular' bio-implants are only ten months old and the first steps were taken by American scientists but we managed to go through the engineering stage quicker than the Americans," said project manager Gholam-Reza Abbasi.
"Using AHAM and biotechnological applications of biocompatible biopolymers we reached the final stages successfully and are now ready for mass production. One advantage we had is that our religion strongly supports the principle of saving human lives," he added.
Iran began investing in biotechnological projects 19 years ago and this is the tenth facility the country has opened over the past two years.
'Lifepathch' is the fourth bio-implant mass-produced by Iran after bone, heart valve, and tendon bio-implants. The facility will be producing 25 to 30 thousand grafts a year and the capacity is expected to increase to 200 thousand.
This technology has so far been monopolized by the US and other Western countries, therefore 'Lifepatch' is also considered a leap toward breaking this monopoly.