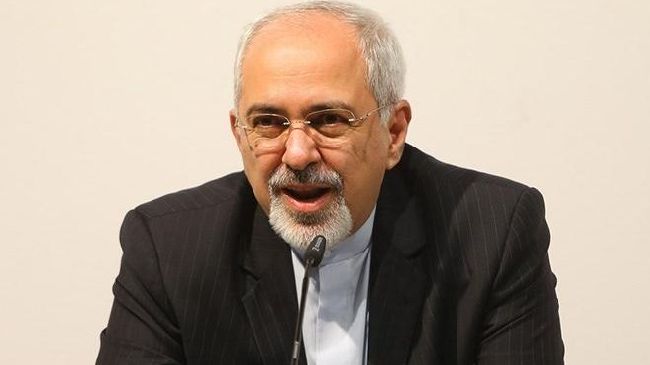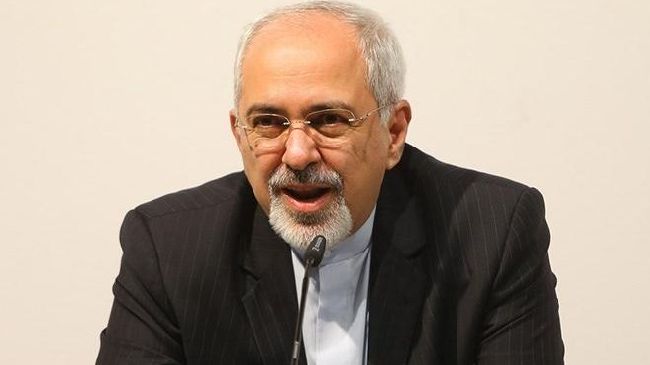 Iranian Foreign Minister Mohammad Javad Zarif says Iran considers Middle East security, stability and peace as one of its main priorities.
In a meeting with Prime Minister and Vice President of the United Arab Emirates (UAE) Sheikh Mohammed bin Rashid Al Maktoum in Abu Dhabi on Wednesday, Zarif said the exchange of visits between Iranian and UAE officials helps develop bilateral ties and benefits the two neighboring countries as well as the entire region.
The Iranian foreign minister said the two countries must use their existing potentials to boost economic activities and joint investment
Zarif further added that relations between the two countries are currently on the right track and Iran seeks to further develop its ties with the UAE.
The top Iranian diplomat also voiced Tehran's preparedness for bilateral, multilateral and regional cooperation with all states in the Middle East.
Elsewhere in his remarks, Zarif expressed Iran's concern over extremism and tribal conflicts in the region, stressing the need for collective efforts to prevent the spread of such crisis.
Sheikh Mohammad, for his part, praised the recent deal struck between Iran and the six major world powers in the Swiss city of Geneva over Tehran's nuclear energy program.
On November 24, Iran and the five permanent members of the United Nations Security Council — the United States, China, Russia, France and Britain — plus Germany sealed an interim deal in Geneva to pave the way for the full resolution of the West's decade-old dispute with Iran over the country's nuclear energy program.
In exchange for Iran agreeing to limit certain aspects of its nuclear activities, the United States and its allies have agreed to lift some of the existing sanctions against the Islamic Republic.
The UAE prime minister said his country expects a bright future for the expansion of ties with the Islamic Republic of Iran, highlighting that the two countries can increase the current level of their mutual trade.
"We have faced common threats and pressures, but have long stated that we have peaceful co-existence with Iran," he added.
The senior Emirati official also hailed Abu Dhabi-Tehran relations as good and sustainable, stating that efforts should be made to resolve any obstacle to the further enhancement of bilateral ties.