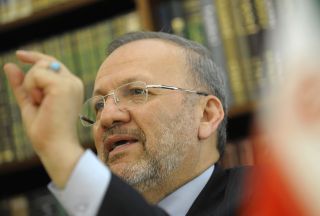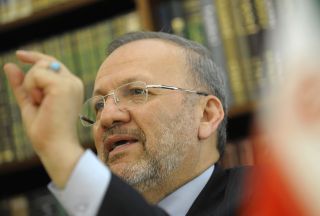 Iranian Foreign Minister Manouchehr Mottaki has criticized Russian President Dmitri Medvedev for making "false" assumptions about Tehran's nuclear program.
In a guarded statement on Monday, Medvedev said, "Iran is nearing the possession of the potential which in principle could be used for the creation of a nuclear weapon."
"These remarks are false…We are not sure of the motive behind these comments. We are seeking what is our right and will not agree to anything less," Iran's top diplomat said during a press conference in Madrid.
Asked whether he had relayed Tehran's concerns over human rights violations in the US and Europe, Mottaki went on to blast Western powers for their hypocrisy on the issue.
"This is a strange world, where those who possess and use nuclear weapons are now opposing nuclear weapons, while those guilty of committing the most dreadful medieval-style tortures in their secret jails in the Middle East, Europe and elsewhere are advocating human rights," the minister added.
Amid EU efforts to resume nuclear talks between Iran and six major world powers opposing Tehran's nuclear program, Mottaki stressed that Iran had always expressed readiness for dialogue.
However, "just as we were negotiating, the West imposed sanctions against Iran," he noted, stressing that Iran considers the May 17 Tehran declaration — issued jointly with Brazil and Turkey — as the basis for talks.
Iran rejects Western accusations that Tehran is following a military nuclear program, arguing that as a signatory to the Nuclear Non-Proliferation Treaty (NPT) it has the right to peaceful nuclear technology.