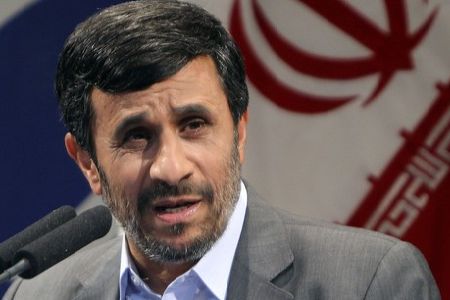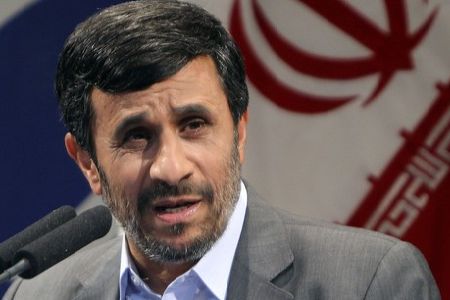 Iranian President Mahmoud Ahmadinejad says Iran's military might should reach a level where no adversary could undermine the sovereignty of the Islamic establishment.
"If an evil force decides to launch an attack on Iran out of ignorance, we will have to thwart their aggression even before they succeed to hit their targets," said President Ahmadinejad.
However, he downplayed the threats of an attack on the country and said, "No one is capable of striking Iran. The Zionists have only been imagining stuff about an attack."
The Iranian chief executive made the comments in the capital Tehran during an August 22 speech to mark the National Defense Industry Day.
"Iran's military clout should enable it to become a defense shield for all the oppressed nations," he added.
He made the remarks at the unveiling ceremony of Iran's first domestically-manufactured long-range Unmanned Aerial Vehicle (UAV) known as the Karrar.
Preident Ahmadinejad lauded Iran's defense capacities and described the Islamic Republic as the only power that withstands Western "totalitarianism."
"Today, defending Iran equals out with defending all humanity," the Iranian president noted.
He further pointed out that the West has been seeking complete control over the world by means of globalization and its procedures.
"The bullying powers have been stifling any voice for justice and peace," he went on to say.
President Ahmadinejad also said that defending the Islamic Revolution and the "religious Jurisprudence" in Iran will lead to "the eradication of tyranny from the face of the earth."
The Iranian chief executive demanded that the country's defense achievements be further boosted and its related know-how be utilized in other sectors of industries.
He further hailed the Iranian nation for its defense achievements and said Iran serves as a ray of hope for countries seeking justice.
Karrar UAV is capable of carrying out bombing missions against ground targets.
The Karrar is the latest in a series of advanced Iran-made defense systems that have been unveiled over the past weeks.
They include the Ghadir submarine, the Sina frigate and the Qiam 1 surface-to-surface missile.