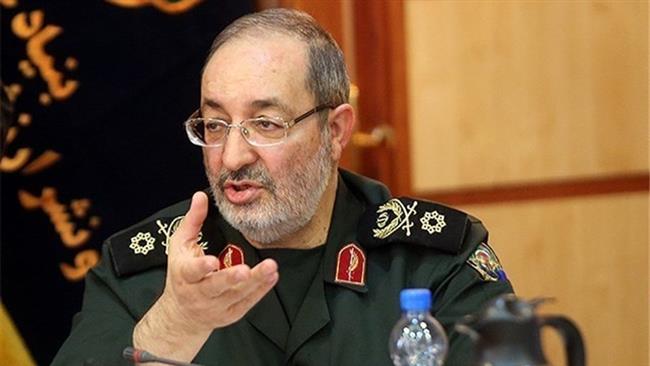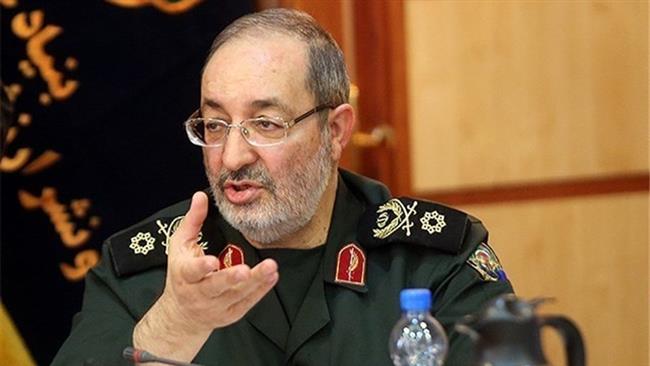 A top Iranian military official has roundly rejected US Secretary of State John Kerry's calls for missile negotiations with Tehran and urged Iran's Foreign Ministry to respond "firmly to the impudence."
The strong-worded reaction by deputy joint chief of staff of the armed forces, Brigadier General Massoud Jazayeri, on Friday came a day after Kerry suggested the US was open to a "new arrangement" with Iran for resolving the issue.
"We are stressing what has been said several times: the missile power is non-negotiable and among the red lines of the Iranian nation and for developing its defense capabilities, Iran doesn't get permission from anybody," he said.
Jazayeri urged Iran's diplomatic establishment which hammered out a Joint Comprehensive Plan of Action (JCPOA) on its nuclear program "to deal firmly and transparently with the American meddling in Iranian affairs, especially in the defensive sphere."
"The country's diplomatic apparatus is expected to show a timely and decisive reaction to American impudence, especially by the US secretary of state," he said.
"And by announcing strategic unity and national determination existing in the Islamic Iran for protecting, strengthening and developing defensive and missile capabilities, (it should) purge any thought of a rift and ambivalence in this regard from the minds of American officials," he added.
Leader of the Islamic Revolution Ayatollah Seyyed Ali Khamenei has said missiles are key to Iran's future in the face of outside threats which have not diminished since a nuclear deal was reached last year.
"Despite the Eminent Leader's candid stances and the unwavering demand of the Iranian nation, the Americans are apparently living with the dream of JCPOA series, one of which is to take away our defense prowess and weaken the missile power of the armed forces," Jazayeri added.
The military chief said the Iranian nation is "a victim of American aggression and regional allies" of the United States, adding US leaders "seem intent on continuing to speak with the language of force and bullying with independent nations."