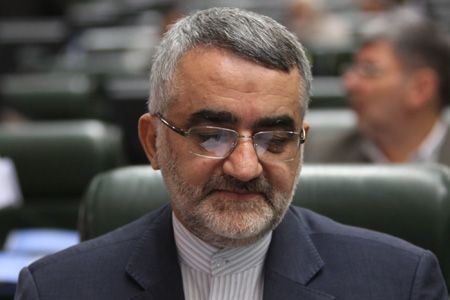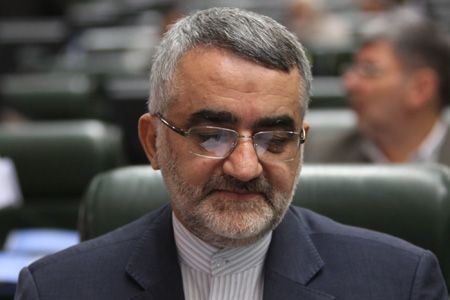 A senior Iranian lawmaker has criticized EU sanctions against Iran, saying the Islamic Republic should switch its trade capacities to countries outside the European Union.
"These sanctions will in practice deprive European firms of the opportunity to work with Iran. Therefore Europe and European companies will be the first to feel the blow of these actions," Head of the Majlis National Security and Foreign Policy Commission Alaeddin Boroujerdi said Wednesday.
Boroujerdi made the comments after the European Union on Monday adopted new sanctions against Iran, which mainly target the country's financial and energy sectors.
He criticized the 27-member bloc for following "US policies and decisions" and said, "The European Union imposed these unilateral sanctions under US pressure; therefore, we must not overlook the fact that Europeans have no independence in their decision-making."
"Due to their weakness in front of the US, the Europeans are forced to accept and obey the decisions made or dictated to Europe by Washington," ISNA quoted the Iranian lawmaker as saying.
Western powers accuse Iran of pursuing a covert military nuclear program. Tehran, however, denies the charges and argues that as an IAEA member state and a signatory to the Nuclear Non-Proliferation Treaty it has the right to the use of peaceful nuclear technology.
In an attempt to ease Western concerns, Iran, Turkey and Brazil signed a fuel swap declaration on May 17 under which Tehran agreed to exchange 1,200 kg of its low-enriched uranium on Turkish soil with fuel for its medical research reactor.
The US and its European allies snubbed the declaration and less than a month after its announcement used their influence on the UN Security Council to impose a fourth round of sanctions on Iran.