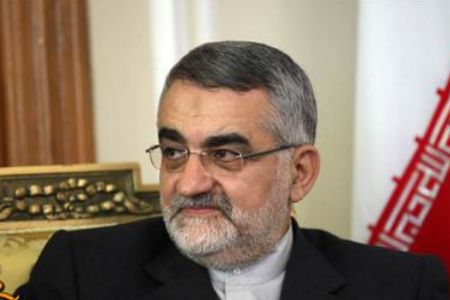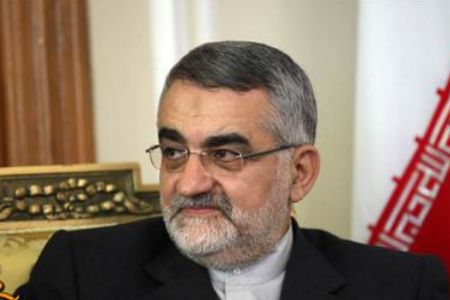 A senior Iranian lawmaker says Iran is engaged in a "serious political confrontation" with the UK, calling for the expulsion of the British Ambassador to Tehran, Dominick John Chilcott.
"We are engaged in a serious political confrontation with the UK, and downgrading ties with this country will have an important impact," Chairman of Iran's Majlis (parliament) National Security and Foreign Policy Committee Alaeddin Boroujerdi said on Wednesday.
"We demand that the Foreign Minister [Ali Akbar Salehi] expels Britain's ambassador from Iran," the Iranian lawmaker added.
Boroujerdi stressed that the UK has always been the main party behind the plots against Iran after the Islamic Revolution, saying "this country has always tried to deprive Iran of its inalienable right to achieve nuclear energy, but all its efforts have failed."
On Monday, Britain imposed new sanctions on Iran's banking system and energy sector in coordination with the US and Canada over the country's nuclear program.
"All UK credit and financial institutions are required to cease business relationships and transactions with all Iranian banks, including the Central Bank of Iran," Chancellor of the Exchequer of the United Kingdom George Osborne said.
The sanctions were imposed after the International Atomic Energy Agency Board of Governors on November 18 passed a resolution against Iran's nuclear program based on the report of the agency's Director General Yukiya Amano which Tehran has dismissed as "unfounded, unbalanced and unprofessional."
Boroujerdi added that having normal relations with the UK is not acceptable or in line with Iranian interests.