Iran
Iran mulls exporting LNG through Oman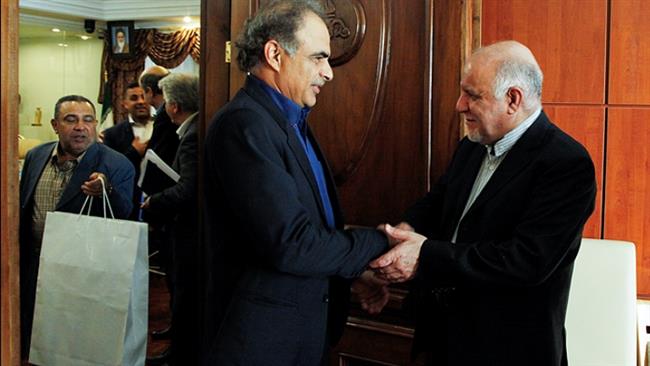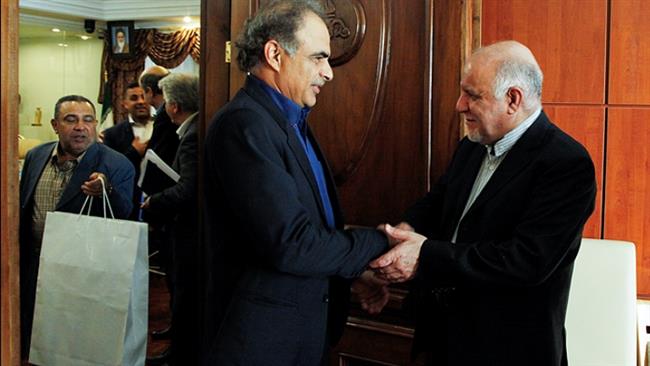 Oil ministers of Iran and Oman have discussed cooperation in energy sector, including the possibility of Iran using Oman's installations to exports its liquefied natural gas (LNG).
During the meeting in Tehran on Sunday, Iran's Oil Minister Bijan Zangeneh, discussed expansion of energy cooperation between Tehran and Muscat with the visiting Omani Minister of Oil and Gas Mohammed Hamad al-Rumhi.
The meeting took place ahead of the third summit of the member states of the Gas Exporting Countries Forum (GECF), which will be held in the Iranian capital on Monday. Oman is an observe member of the forum.
According to Alireza Kameli, managing director of the National Iranian Gas Export Company, "negotiations about Iran taking advantage of Oman's LNG installation" were the most important topic of discussions between Zangeneh and al-Rumhi.
According to Iranian Oil Ministry's official SHANA news agency, about 23 percent of the capacity of Oman's LNG installations is now vacant and the two sides discussed the possibility of Iran taking advantage of those installations to exports its LNG to global markets.
Iran will pay a brokerage fee to Oman in return for the conversion of natural gas to LNG.
Kameli further stated that another major topic of the two sides' talks was conducting studies on the onshore and offshore operations for the transfer of Iran's gas to Oman.
He added, "At present, studies on the offshore part of the project for the construction of a gas pipeline between the two countries are underway by the Iranian Offshore Engineering and Construction Company (IOEC)."
Heads of state from nine member countries of GECF, including Russian President Vladimir Putin, are expected to take part in the forum's third summit in Tehran.
The summit will kick off in the Iranian capital on Monday, November 23, to provide member states with an opportunity to consult and exchange views on the most important issues concerning them in the framework of the GECF.
The summit will also allow GECF member countries to discuss at the highest level developments, trends, and policies related to energy, in general, and natural gas, in particular, and also to reaffirm their continued support for the objectives of the forum. The expected outcome of the 3rd Gas Summit is the Tehran Declaration.
Previous GECF summits were held in Qatar in 2011 and in Moscow in 2013.
GECF is currently comprised of 18 member countries, including 12 main and 6 observer members.
Algeria, Bolivia, Egypt, Equatorial Guinea, Iran, Libya, Nigeria, Qatar, Russia, Trinidad and Tobago, the United Arab Emirates, and Venezuela are the forum's main members.
Kazakhstan, Iraq, the Netherlands, Norway, Oman and Peru are observer members of the Gas Exporting Countries Forum.