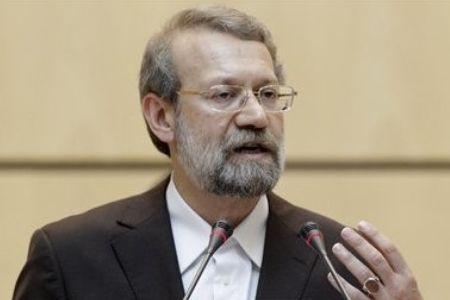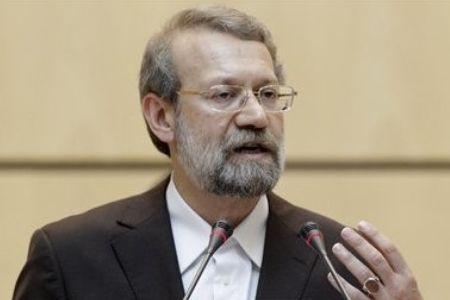 Iranian Parliament Speaker Ali Larijani says Iran and North Korea are both revolutionary and independent nations trying to resist the world's "greedy" powers.
Meeting with his North Korean counterpart on the sidelines of an Inter-Parliamentary Union (IPU) conference in Geneva on Wednesday, Larijani hailed staunch bilateral ties between the two nations and thanked the North for its contributions to Iran under late Korean leader Kim Il-sung, ISNA reported.
For his part, North Korean speaker Choe Thae Bok highlighted his country's full support for the Islamic Republic and the common goal of fighting US imperialism.
The Korean official condemned US "accusations" concerning Iran's nuclear program and denounced its move to send Tehran's nuclear dossier to the UN Security Council as aimed at "troubling" the Islamic Republic.
He also went on to criticize the international community's double standard regarding Iran's peaceful nuclear program. "It is not fair that the Security Council cast doubts on Iran's nuclear activity while it turns a blind eye to Israel's nuclear weapons."
Choe further accused the United States of bullying other nations and charged US President Barack Obama with following in track of his predecessor George W. Bush to engage in plots against the world's sovereign nations.
He described the sinking of a South Korean warship in March, which has widely been blamed in the North, as a plot by Washington to widen the gap between the two Koreas, saying the Americans most of all benefit from the tensions in the Korean peninsula.
Choe referred to US opposition to the formation of a joint fact-finding commission comprising of Korean experts as a sign that further proves Pyongyang was not involved in the incident.
The North Korean parliament speaker invited Larijani to visit his country, which was welcomed by his Iranian counterpart.