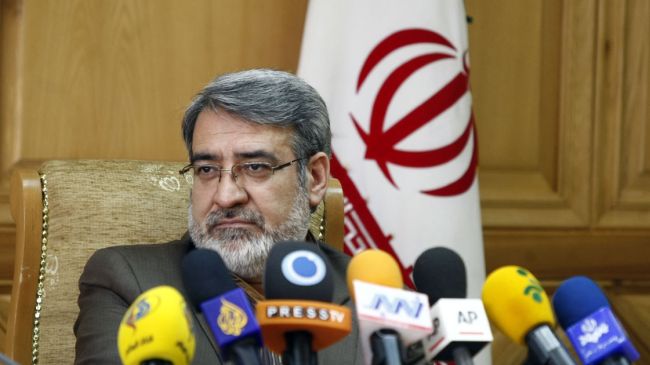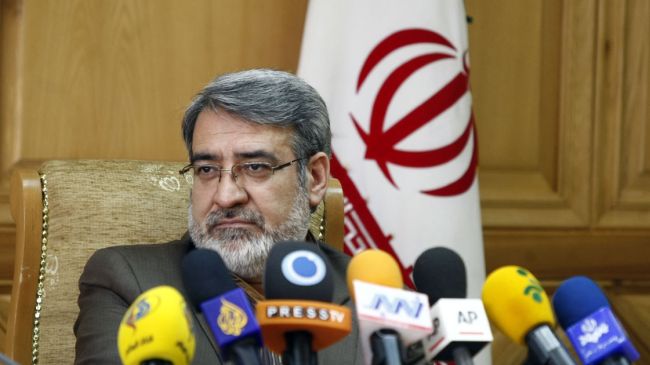 Iranian security forces have thwarted attempts by a number of Pakistani and Afghan nationals to cross Iran's borders and reach Iraqi soil to join ISIL Takfiri militants there, says the Iranian interior minister.
Abdolreza Rahmani-Fazli made the announcement on Monday, dismissing claims that the Takfiri terrorist group is recruiting forces in Iran.
"Of course, there have been cases in Afghanistan and Pakistan in which [their nationals] sought to cross the Islamic Republic of Iran's territory [into into Iraq]," he said, adding, "We have on several occasions prevented them from entering the country and crossing the borders of Iran, and we have made several arrests in that respect."
He further stated that Iranian security forces deployed along the country's western border are watching out for any potential threats posed by terrorist groups.
Iranian officials have, on numerous occasions, expressed support for the restoration of stability and security to Iraq while denying sending military forces to the neighboring country. Tehran says Iraq is fully capable of countering ISIL terrorism and there is no need for foreign intervention.
Iraq has faced brutal violence by the ISIL across the country's north and west since early June. The crisis has deteriorated in recent weeks, as the militants have swept across new towns in the north, forcing members of minorities out of their homes.
The ISIL terrorists have threatened all communities, including Shias, Sunnis, Kurds, Christians and Izadi Kurds, during their advances in Iraq.
They have been committing heinous crimes in the areas they have taken, including the mass execution of civilians as well as Iraqi army troops and officers.
The Iraqi army, backed by Kurdish fighters and thousands of volunteers, is engaged in fierce fighting with the ISIL militants to push them out of captured areas.