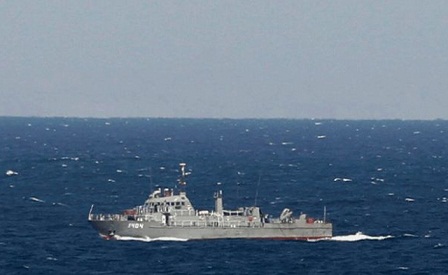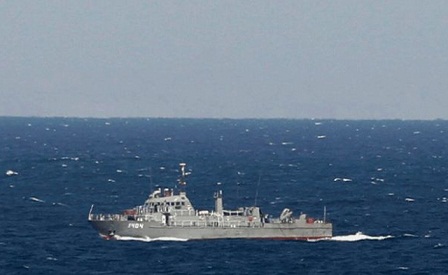 In line with the Islamic Republic of Iran's strategy of expanding its naval presence in international waters, Iran Navy's 22nd fleet of warships has called at a Sudanese northeastern port in the Red Sea.
The fleet which comprises Kharg helicopter carrier and Admiral Naqdi destroyer arrived at the Sudanese port on Monday.
The Navy's 22nd fleet was dispatched to the coasts of Djibouti and Bab el-Mandeb Strait in late September to convey Iran's message of peace to the regional countries and maintain the security of shipping corridors against maritime terrorism.
The Iranian commanders of the fleet are scheduled to meet with Sudanese Navy commanders during their stay in the North African country.
Iran's Navy has been multiplying its naval presence in the international waters since last year, deploying vessels to the Indian Ocean and dispatching, in February 2011, two ships via the Suez Canal to the Mediterranean Sea for the first time.
In addition, in line with the international efforts to combat piracy, the Iranian Navy has been conducting anti-piracy patrols in the Gulf of Aden since November 2008 to safeguard the vessels involved in maritime trade, especially the ships and oil tankers owned or leased by Iran.