Iran
Iran naval forces well-prepared, commander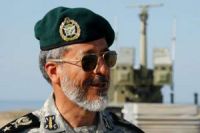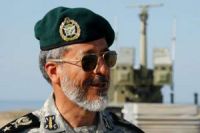 Iran's Navy Commander Rear Admiral Habibollah Sayyari said on Saturday that Iran's naval forces are well-prepared and in full readiness.
According to IRNA, Sayyari made the remarks at the beginning of the second day of six-day naval drills dubbed "Velayat-91" underway in country's southern waters.
About naval achievements in Iran, the commander said today the country's marine forces are capable of designing and producing the needed equipment inside the country.
He also described the navy personnel as very skilled and highly professional who enjoy great tactical capabilities.
He further hoped the drills would be of great outcomes for the country.
Sayyari said the navy forces are participating in the maneuver with high morale and energy despite bad weather conditions.