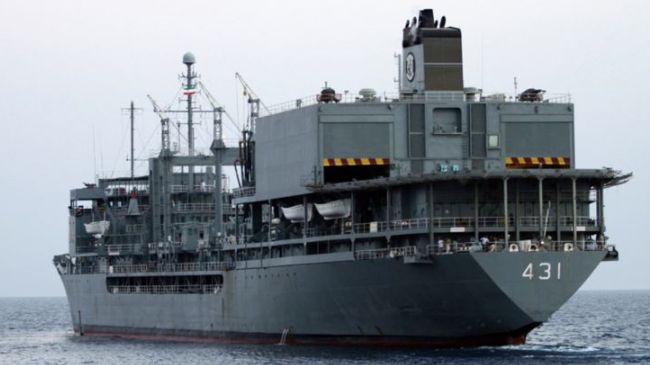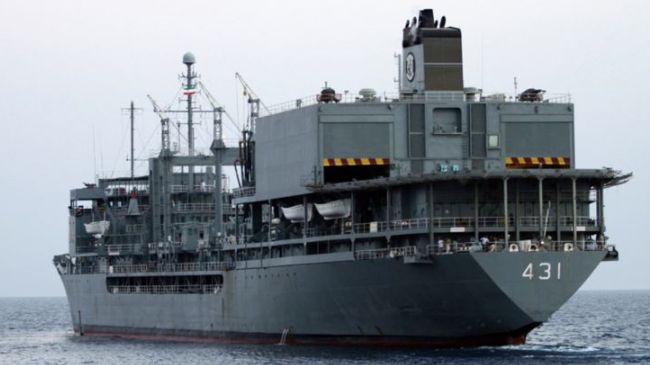 Iranian Navy's 18th Fleet has been deployed to the Red Sea waters after it sailed through the strategic Suez Canal on its return from the Syrian port of Tartus.
The fleet, comprising the destroyer Shahid Qandi and its supply ship Khark, entered the Red Sea waters after completion of its mission in the Mediterranean Sea, IRNA reported on Friday.
The Iranian naval ships arrived at Tartus port, situated 220 kilometers (136 miles) northwest of the Syrian capital Damascus, on February 17 after they received permission from the Egyptian armed forces a day earlier to sail along the Suez Canal into the Mediterranean Sea on their way to the Syrian coast.
Iranian Defense Minister Brigadier General Ahmad Vahidi said on February 19 that the presence of Iranian warships in the international waters is reflective of the Islamic Republic's naval might.
Brigadier General Vahidi pointed out that such overseas presence was within Iran's rights, adding that the Iranian Navy's missions abroad were based on policies aimed at enhancing Iran's naval capabilities and readiness.
On February 18, Iran's Navy Commander Rear Admiral Habibollah Sayyari said that the country's 18th fleet had sailed through Egypt's Suez Canal into the Mediterranean Sea.
This was the second time that an Iranian naval fleet passed through the waterway since the Islamic Revolution of 1979.
The Suez Canal cuts through Egypt and allows shipping to pass from the Middle East to Europe and vice versa without sailing around the southern tip of Africa.