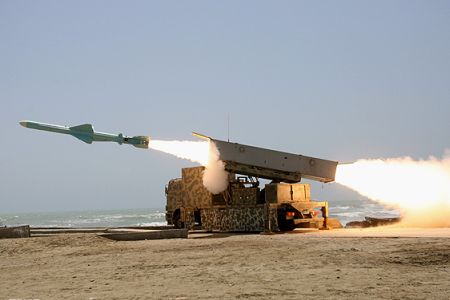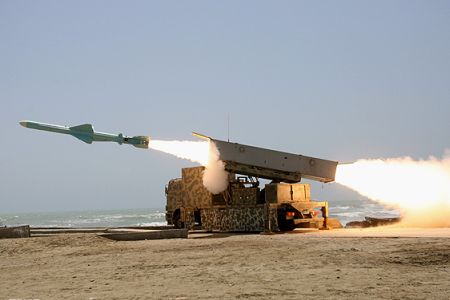 New defense missile systems have been delivered to Iran's naval forces in a move to boost the Islamic Republic's defense capabilities against potential enemies.
The new coast-to-sea missile systems were delivered to Iran's Navy during a ceremony in the southern coast of Iran on Wednesday, Fars news agency reported.
Reinforcing the might of the naval forces is a top priority for the country, Iran's Defense Minister Brigadier General Ahmad Vahidi said during the event.
The minister noted that the new missile systems, which could detect "multiple targets," will expand defense capabilities of naval forces along the coasts of the country.
He added that the missile system benefits from a rotating platform that helps the defense system to control "a vast radius of the coast."
In January 2011, Iran's Defense Ministry delivered cruise missile systems dubbed Qader (Able) to the Navy. With a range of 200 kilometers, Qader is capable of destroying various targets, including warships as well as enemy coastal targets.
Iran has repeatedly offered reassurances that its military might poses no threat to other countries, insisting that its defense doctrine is solely based on deterrence.