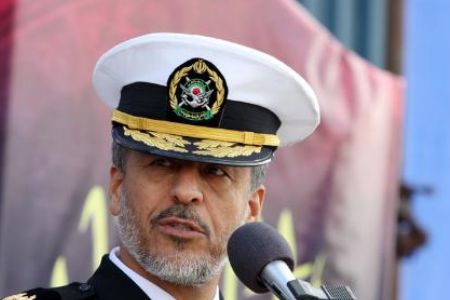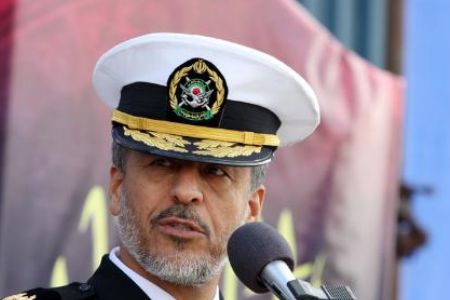 Iran's Navy Commander Rear Admiral Habibollah Sayyari says Iranian naval forces have succeeded in maintaining maritime security in the Gulf of Aden and international waters.
"We have succeeded in providing security for the transit of Iran's commercial ships and oil tankers," Sayyari said on Saturday.
Sayyari added that Iran's Navy has escorted 1,300 commercial ships and oil tankers over the past two and a half years, helping them to avoid the threat of piracy, ISNA reported.
"The Navy has not allowed the safety of Iran's shipping lines to be jeopardized in the North of the Indian Ocean, the Gulf of Aden, Bab al-Mandab Strait, the Red Sea and the coasts of India," Sayyari said.
The presence of Jamaran destroyer in the international waters, deployment of submarines and the successful passage of the 12th fleet of warships through the Suez Canal are among the unique characteristics of Iran's Army naval forces, the Iranian commander said.
Iran's 16th fleet of warships, which include the Jamaran destroyer and the Bandar Abbas frigate, embarked on its first mission in international waters on October 9 as part of the efforts to provide security for Iranian trade vessels in piracy-infested areas.
Iran's Navy has been conducting anti-piracy patrols in the Gulf of Aden since November 2008 to safeguard maritime trade and in particular ships and oil tankers owned or leased by Iran.
Rampant piracy off the Indian Ocean coast of Somalia has made the waters among the most dangerous in terms of pirate activities.
The Gulf of Aden, which links the Indian Ocean with the Suez Canal and the Mediterranean Sea, is the quickest route for more than 20,000 vessels traveling annually between Asia, Europe and the Americas.