Iran
Iran Navy to unveil Lavan destroyer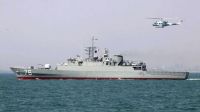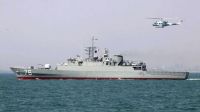 Iran's Navy Commander Rear Admiral Habibollah Sayyari says the Islamic Republic will unveil the Lavan destroyer and other new achievements late in November.
According to Press TV, speaking to reporters on Monday, Sayyari added that the Lavan destroyer is one of the "scientific and technological projects" of Iranian naval forces that would be unveiled on November 28.
He noted that skilled Iranian experts succeeded in overhauling the destroyer despite illegal sanctions imposed against the country over its nuclear energy program.
The commander said Iranian experts have also managed to design a training destroyer – Loqman – which is currently under construction.
Sayyari highlighted the importance of a strong naval force in order to be able to defend national interests in territorial and international waters.
In recent years, Iran has made great achievements in its defense sector and attained self-sufficiency in producing essential military equipment and systems.